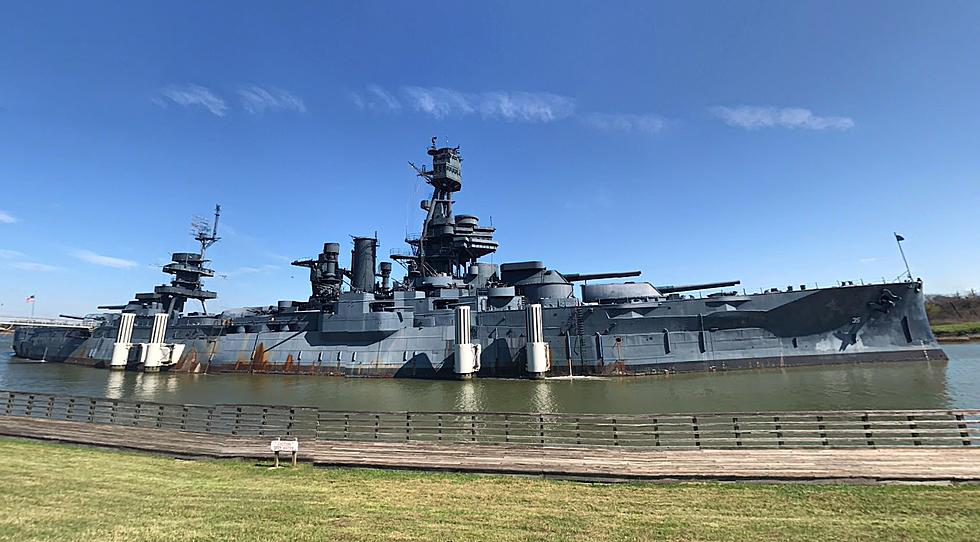 Battleship Texas to Open "One More Time" Again for Labor Day Weekend
Battleship Texas - Google Maps
If you're planning on going to the Houston area for the upcoming Labor Day weekend, here's a little side-trip you might want to make while the "making is good." Remember when the Battleship Texas opened up for July 4th weekend, one last time, before it sails away to drydock after the first of the year? It had such a big turnout that weekend that doing it again was a no-brainer indeed. 
What a Weekend!
Reportedly the Battleship got over 9000 visitors back in July, the excitement of it being opened up to the public once again was amazing according to all reports. Hopefully, the response will be as good for the old girl one more time for the opportunities are growing slim.
Plan Your Trip
So, Labor Day Weekend the beautiful former Navy New York-class Battleship that originally set sail 108 years ago in 1913 will be open to the public one more time on September 4 and 5 only. Hours are from 8 AM - 5:30 PM Saturday and Sunday. The Officers Wardroom is the only airconditioned room on deck. The main deck up to the Navigation Bridge will be the areas open to the public, sorry, still no below decks at this time.
Tickets
$10 Adult
$5 Children, Seniors, and Active Military
Children under 3 are FREE
Pre-purchase your tickets if you're going to go, they are anticipating a long line at the ticket window. Click here to pre-purchase.
These are timed tickets so please try to arrive at your designated time for the tour.
Learn More
To find out more information about Battleship Texas, follow them on Facebook or online at BattleshipTexas.org.
10 Things You Didn't Know Come From Texas
25 True Crime Locations: What Do They Look Like Today?
Below, find out where 25 of the most infamous crimes in history took place — and what the locations are used for today. (If they've been left standing.)