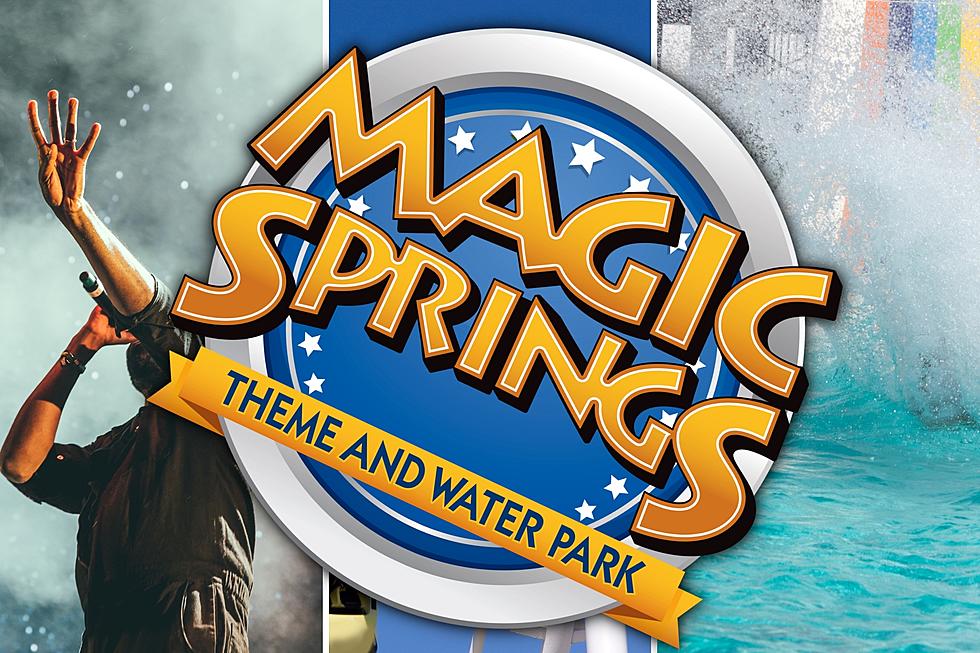 Magic Springs In Hot Springs, AR Opens This Saturday, May 6
Magic Springs, Hot Springs, AR - Canva
Seems like just a couple of weeks ago I was telling you about fun job opportunities for young people in Arkansas available at Majic Springs, and now it's time for the fun to begin, that eon is reserved for the patrons, and it starts this weekend. 
Magic Springs Theme and Water Park has announced that the theme park will open this Saturday, May 6. The water park will open the following Saturday, May 13. With great rides, plus outdoor concerts, and delicious food options, Magic Springs has something for everybody and for all ages.
Weekend Hours Only For Now:
Open 12 - 6 PM on weekends only until weekday operations begin on May 29.
"Magic Springs offers the perfect mix of exciting rides and captivating entertainment for the whole family," said Jessyka Hanna, general manager of the park. "We can't wait to welcome guests back into the park. Our calendar is packed with fun events like Mermaid Mondays, Family Fun Fridays and more, plus some special events for our season pass holders."
Magic Springs is hosting a wide variety of concerts and performances this season, with acts like Tesla, Hanson, Skillet, and GINUWINE. The park's 2023 Summer Concert Series will host 14 exhilarating outdoor shows, featuring acts from multiple genres.
For more concert details... MagicSprings.com.
The concerts are always included with a one-day park admission or a season pass. Regular daily admission to Magic Springs is $59.99 plus tax for adults, and $39.99 plus tax for children and seniors. Season passes are available for $59.99 when you buy four or more and include benefits like free parking, exclusive discounts, merchandise, and more.
Details are available on the website: MagicSprings.com.
By the way, they are still looking for full and part-time positions to be filled, in all departments. Visit MagicSprings.com/Jobs to apply.
New Automated McDonalds in Ft Worth, Texas Gallery:
The fact is, this McDonalds is not "fully automated", they have a smaller staff working in the kitchen filling the orders, but the counter-person, all-to-often found with a bad attitude, has been eliminated in this dining concept. This new McDonalds is much smaller and has no seating for indoor dining. This is a take-out-only concept with all staff concentrating on getting the orders right. Will it work? We'll see.
2023 Tornado Damage in Little Rock
Photos of the damage in Little Rock. Tornado March 31, 2023