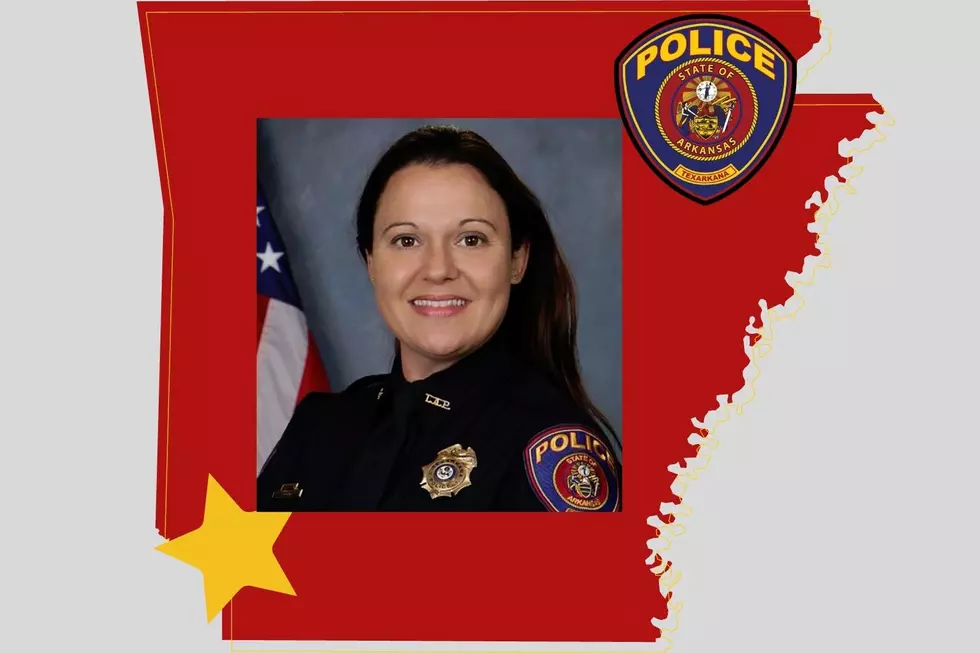 Breaking: Texarkana Arkansas' First Female Police Chief Resigns
Chief Christy Bennett Resigns - Canva
Texarkana Arkansas Police Chief Kristi Bennett has officially submitted her resignation announcing that she will be taking the Chief of Police position in Hot Springs Village, Arkansas in July. 
Texarkana Arkansas City Manager Jay Ellington sent out a Press Release making the announcement and said that Bennett's reasons are to be closer to family.
"It is with great sadness that we accept this resignation from Chief Bennett, but we are grateful for her years of service to our community. Her commitment to well-trained
officers and staff coupled with her exceptional love for our city have made her an excellent chief. We will miss her in our organization, but we wish her the best as she
continues her career" said City Manager Jay Ellington.
Chief Bennett began her career in Texarkana law enforcement back in 2005 as a Patrol Officer and was soon promoted to the position of Public Information Officer. As the PIO she spearheaded the PRIDE academy outreach program targeting area youth. She has received the Top Cop award from the National Association of Police Organizations and began her run as Chief on an interim basis back in September of 2020 before being named Chief in March 2021.
Chief Bennett stated in her resignation letter to the city;
"It has truly been a great honor and privilege to serve the citizens of Texarkana, Arkansas for the last 19 years. I will forever be grateful for the support of my agency, my city and the citizens of Texarkana, Arkansas."
The process of searching for a new Chief will begin shortly, Chief Bennett's last day in office will be July 5, 2022.
Stunning Lakefront Castle in Arkansas With 13 Bathrooms
Take a look inside this absolutely stunning lakefront castle in Arkansas.
Some Alligators In Arkansas You Can Touch - Most You Can't
If you're looking for a great day trip for the whole family may I recommend a fun outing at the Alligator Farm & Petting Zoo in Hot Springs, Arkansas? My wife has been visiting this fun attraction since she was a little girl, we manage to get around to seeing it every couple of years or so and for the most part, it stays pretty much the same, but it's always fun to pet a baby gater.