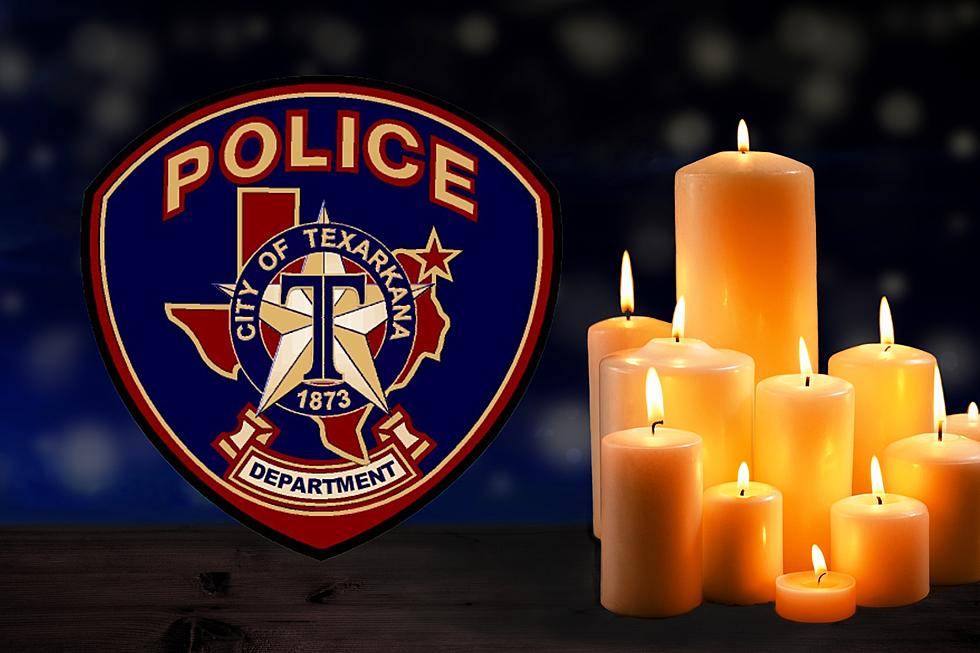 Memorial Bridge Dedicated in Honor of a Fallen Texarkana Police Officer
Canva, TTPD
This morning, Monday, June 26 a crowd gathered for the dedication of the Officer Jason Sprague Memorial Bridge on Gibson Lane.
Members of the Texarkana Texas Police Department along with the city of Texarkana officials and Jason Sprague's family and friends came together to recognize his contributions to the police department and remember his ultimate sacrifice when he was killed in the line of duty in 2013.
TTPD posted on its Facebook page;
We were honored to have several of Jason's family and friends join us at the ceremony - including his mother and son, who was just four years old when his dad died.
We are thankful to all who worked to make this memorial a reality and our community who has supported those efforts.

 
Ten years ago on Friday, June 14, 2013 at around 12:30 AM Officer Jason Sprague responded to calls about a large disturbance involving close to 100 people at Grady T. Wallace Park. Officer Sprague was trying to make contact with a young man that was the driver of a SUV. The SUV suddenly accelerated and struck Officer Sprague. The driver of the SUV fled the scene. Officer Sprague was brought to a local hospital for treatment but he died the next day from his injuries on June 15.
The police found the man was driving the SUV and arrested him the next day after being interviewed by Texarkana police and detectives. The 21-year-old is now serving a 30-year sentence for the murder of Officer Sprague.
LOOK: 50 songs you won't believe are turning 50 this year
LOOK: Popular fashion trends from the year you were born
Leg warmers, pillbox hats, and overalls are a few of the most memorable fashion trends over the last 100 years. Take a trip down memory lane and explore these trends.