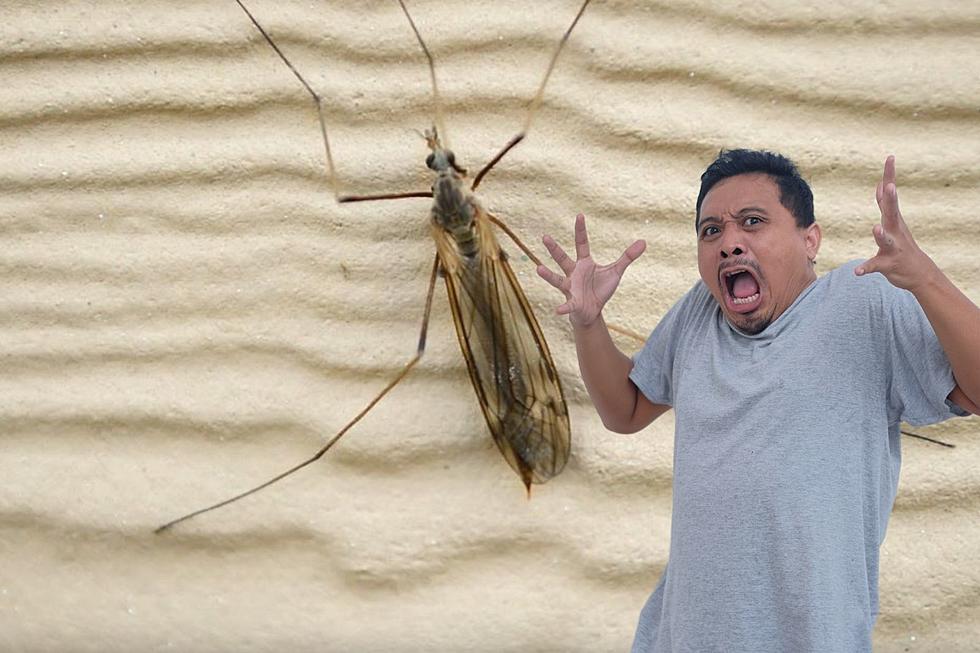 Mosquito-Looking Insect Seen in Texas+Arkansas Don't Kill It
YouTube, Canva
Spring is finally here and that also means the return of insects and bugs. Have you noticed those mosquito-looking insects gathering around your outside doors and windows?
I just saw several at my door after I got home last night, they are actually crane flies but they look like giant mosquitoes however, the good news is they are harmless. In fact, they are related to the mosquito family but they don't bite.
They have been referred to as skeeter eaters or mosquito hawks but they don't eat mosquitos and they normally thrive this time of the year due to the warmer climate in Texas, Arkansas, and most of the South. There are more than 14,000 species in the world and 500 are found in North America.
Most crane flies are nectar feeders who feed off the sugar from plants, and vegetation and may even help in pollination in some cases. They are pretty easy to identify because of their long legs and large narrow wings but their life expectancy is very short-lived about two weeks if they're lucky,  adult crane flies mate and then die.
However, they can live much longer during the larvae stage due to the fact that they can bury themselves in soil and can live up to three years.
Crane flies are known to get inside your house when you open the door but they are fairly easy to get them out without killing them.
LOOK: 20 of the strangest natural phenomena in America
From fire rainbows to bioluminescent bays, America is home to some truly bizarre natural phenomena. See
Stacker
's list of 20 of the strangest natural phenomena in the U.S.