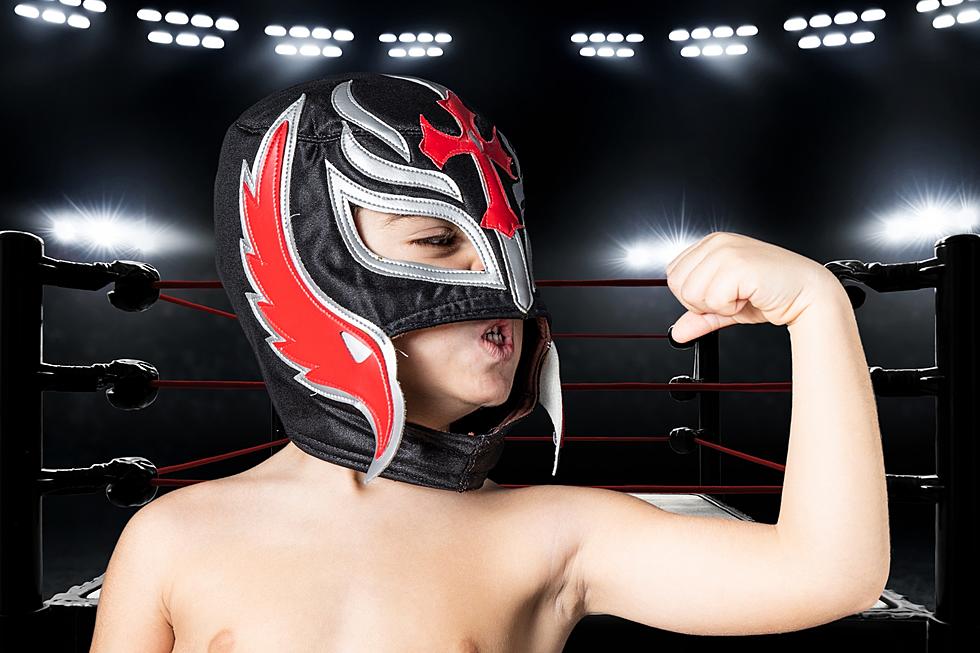 New Wrestling TV Show Shoots Pilot In Texarkana Friday Night
Hypecon Productions Wrestling Show - Canva
Texarkana wrestling fans, how would you like to be on the ground floor of a new Professional Wrestling TV show filmed right here this Friday night?  
That's right, this Friday, August 18, 2023, is the debut of Hype & Glory, presented by Hypecon at the Texarkana Arkansas Parks and Recreation Center located at #1 Legion Street. The show will be broadcast on local TV station KLFI tv35 Texarkana.
Grab the kids and have some fun Friday night up close and personal with Professional Wrestling action right here in T-Town.
Who's On The Card?
Don't miss the Multi-man Battle Royal for the tv35 Television Title or the Haybarn Championship Wrestling Hardcore Title.
Charlie Haas with manager Ty W Jones vs Stonewall Remson for the Gladiator Championship Wrestling Pride belt!
Other Matches Scheduled:
Gideon Vane vs Chris Preston
Rafael Valiz vs Aaron Storm
There will be many more matches that are scheduled for the night, according to promoter Darby J. Tillis II.
"This wrestling event will be the first wrestling event at the Texarkana, Arkansas recreation center in like 30 years since the greats of the Von Erichs, Hacksaw Jim Duggan, and legends wrestled in Texarkana. This will be the start and the rebirth of local wrestling in Texarkana on a consistent basis as well as a Texarkana produced television show," said Tillis.
For more information, check out the Facebook Events Page.
WOAH: 99 Signs You Were a Teenager in the '90s
Grab your Hypercolor T-Shirt and Bonnie Bell Lip Smackers because we're traveling in time to the most radical decade of them all. Only real '90s teens will remember these iconic pop culture moments--see how many you recall!
LOOK: The longest highways in America
How Many of These Iconic Mall Food Court Restaurants Do You Remember?
From retro favorites to the icons that are still serving customers today, take a walk down memory lane with our roundup of the most iconic mall food court restaurants of the '80s and '90s.