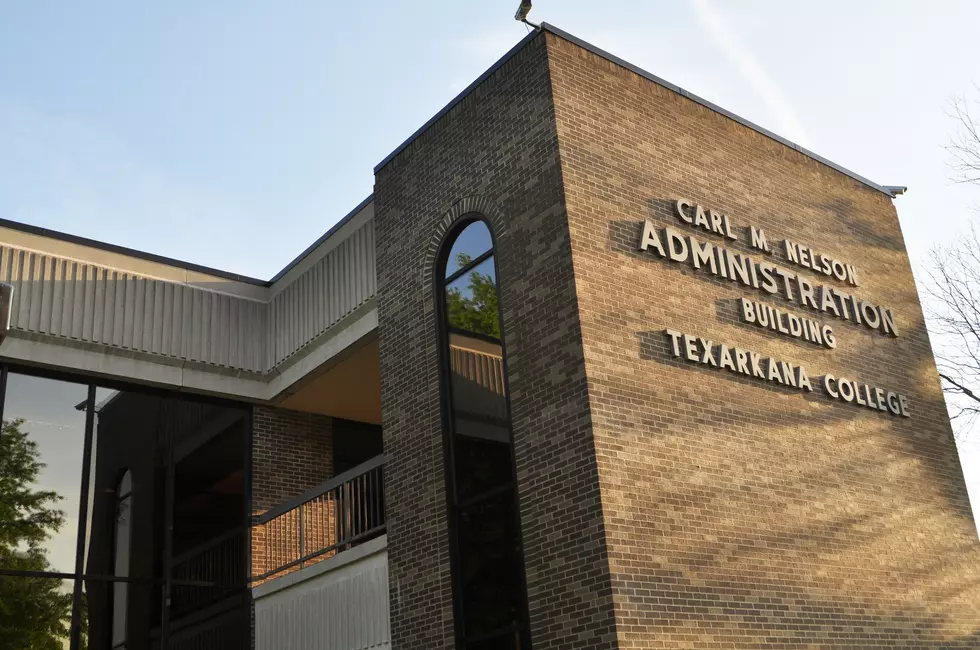 Texarkana College Trustees Approve New Degree in Health Sciences
Jim Weaver - Texarkana College
At the Texarkana College board meeting held on June 26, Trustees approved the addition of the Associate of Science in Health Sciences degree to be implemented in January 2020. According to Dr. Donna McDaniel, TC's Vice President of Instruction, the degree will prepare students to enter competitive fields within the healthcare industry and will provide a direct pathway into the Associate Degree Nursing program at TC.
The creation of an Associate of Science in Health Sciences degree will ensure students who plan to enter the TC nursing program, or other competitive healthcare training programs, have the courses needed to continue into their desired program of study," said McDaniel. "The science curriculum within this new degree plan has been enhanced to better prepare students for careers in healthcare and for transfer to a four-year university.
McDaniel said the TC Academic Council and Curriculum Committee approved the addition of the new degree plan and will now seek confirmation of compliance from the Southern Association of Colleges and Schools Commission on Colleges (SACSOC).
Trustees also heard a report from McDaniel recognizing Pam Owney, Associate Professor of English, as the 2019 National Institute for Staff and Organizational Development (NISOD) Teaching in Excellence Award Winner representing Texarkana College. Owney was honored at the NISOD national conference recently held in Austin, Texas and received a specially cast pewter medallion at the Excellence Award Dinner and Celebration attended by representatives from community colleges throughout the nation. McDaniel said NISOD recognizes community college faculty, administrators, and staff for their achievements and contributions to their institutions.
"On behalf of TC, it is our honor to present Pam Owney as our 2019 NISOD Excellence Award Winner," said McDaniel. "Pam exemplifies outstanding professionalism and work for the good of the entire college and community. Through her guidance and leadership, students thrive and achieve their dreams of earning a college credential despite the barriers they are facing. We are fortunate to have her as a member of our TC team."
McDaniel said Owney was nominated for the award by TC because she consistently goes above and beyond for her students, and makes significant contributions to our community in helping build a college-going culture.
"Pam is passionate about her main focus, which is teaching," said McDaniel. "Pam takes time to work with students in and out of the classroom and is never too busy to assist a student who needs extra help. Pam teaches English to students of all levels- developmental through Composition II – and is an active contributor to curriculum development and class structure. In addition, Pam serves on several committees including the Achieving the Dream Data Committee, Developmental Education Committee, and the TC Faculty Association. In the community, Pam serves on the board of the East Texas Writing Project and is a member of Delta Kappa Gamma. Pam has a remarkable ability to successfully balance her roles to teach and to serve while staying committed to her family and friends."
According to the Press Release, the NISOD Excellence Awards were established in 1991 to provide NISOD-member colleges with an opportunity to recognize individuals doing extraordinary work on their campuses. NISOD is considered the country's leading provider of professional development for community college faculty, staff, and administrators.
In other business, trustees took their first look at TC's 2019-2020 draft budget. Kim Jones, Chief Financial Officer, presented the budget with projected revenues and expenditures for the new fiscal year, which begins September 1, 2019.
"We are working through every area that is not completely balanced at this time," Jones said. "By the August 2019 board meeting, our goal is to present to you a near break-even budget for your approval."
The first draft budget detail shows estimated revenue of $43,078,902 when all funds are considered. Jones said the amount includes federal and state funds as well as other sources including auxiliary funds and local tax revenue. Expenditures are estimated to be $43,248,999 resulting in a projected deficit of approximately $170,000.
"We are being very conservative on our estimated revenue at this time until we know more about our fall enrollment trends and the certified tax values from the taxing district," said Jones. "As we get closer to August, we will have a better feel for both of these variables."