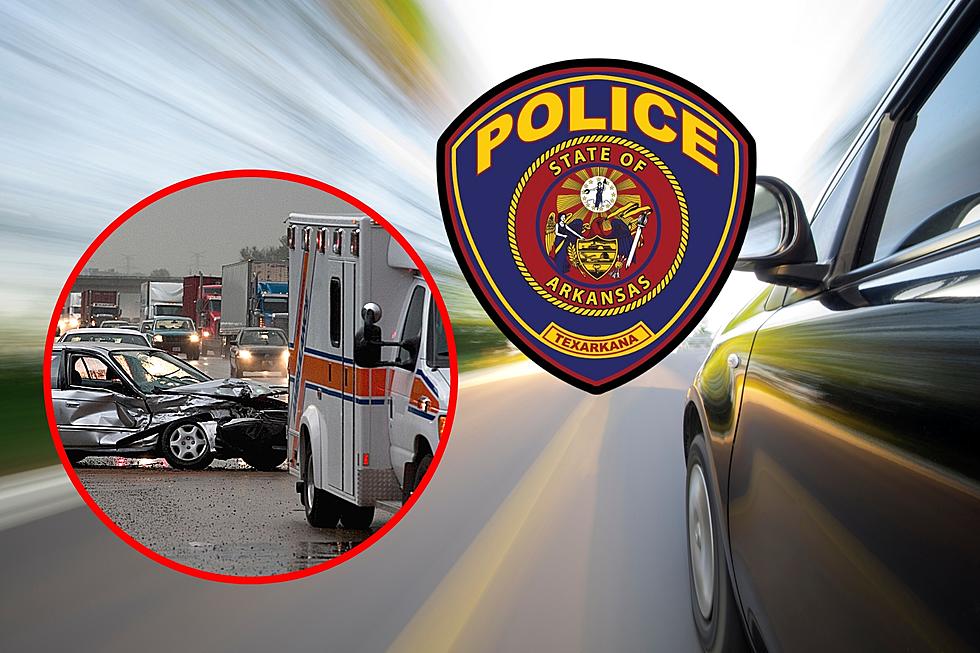 Texarkana Police Warn to Slow Down: Speeding Catches Up With You
TAPD, Canva
We all know that speeding is dangerous. That is why the Texarkana Arkansas Police Department is asking and urging you to pay attention to speed limits as we come into the busiest weeks for summer travel. 
More than 25% of all traffic-related deaths nationally are caused by speeding.
The National Highway Traffic Safety Administration along with the Texarkana Arkansas Police Department are hosting the speeding campaign Speeding Catches Up With You from Sunday, July 16 through Saturday, July 22. And just like it sounds, they will be out in force enforcing the speed limit. So, stop speeding!
Speeding most of the time is due to being late, getting frustrated with traffic and then there are the drivers that just drive fast with no regard for others on the road. Remember that speeding will reduce your ability to steer your vehicle, your brake time and distance. Plus, you risk the chance of hurting yourself, your passengers and others.
Speeding is not worth it and it will eventually catch up with you. Whether it's with a ticket or something much worse...injury or death.
.Public Information Officer Cpl. Les Munn with the TAPD said in a press release;
 With more motorist on the roadways traveling before the summer's end, please be patient and put a little extra time on your travel plans to get there safely. Slowing down is also a good way to see more of our beautiful state and country."
Young adults and motorcyclists are the most likely to speed and be involved in speeding-related vehicle crashes. A 2020 national report, showed that 27% of male drivers ages 18-44 and 16% of female drivers between 18-44 years of age were involved in fatal crashes and they were speeding.
For more information please go to nhtsa.gov/risky-driving/speeding.
LOOK: Here are the states where you are most likely to hit an animal
Hitting an animal while driving is a frightening experience, and this list ranks all 50 states in order of the likelihood of such incidents happening, in addition to providing tips on how to avoid them.
See the Must-Drive Roads in Every State