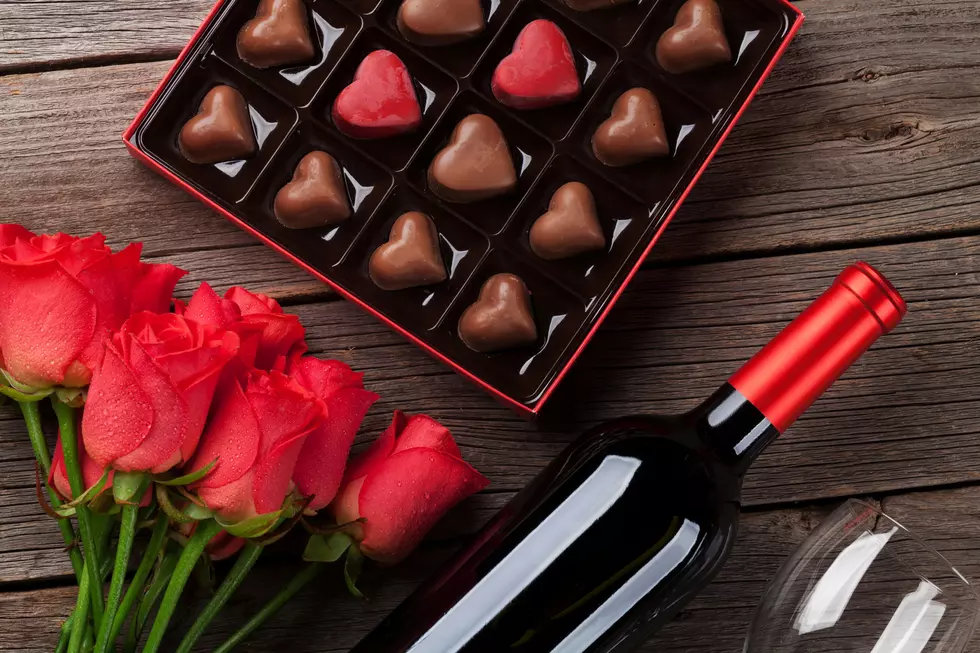 Valentine's Weekend Take Her on an Arkansas Wine Tour
ThinkStock
Valentine's Day is on the weekend this year and things could be a little more subdued with the ongoing pandemic. However, there are plenty of things you can still do with your significant other to help celebrate the occasion. For example, Have you ever been on an Arkansas Wine Tour?
Did you know Arkansas is the oldest and largest grape juice and wine-producing state in the southern United States? I mean you don't have to travel to California Wine Country to enjoy some great wine. There is nothing more romantic than taking a drive through the rolling hills of Arkansas.  According to Arkansas.com, each year visitors from all over the country travel to the natural state to savor award-winning wines made right here in the natural state.
The most famous wine tour starts in Altus, the heart of wine country, about 2 hours west of Little Rock, just off I-40. The city of Altus features lots of antiques, shops, crafts, a coal miners museum, and a beautiful city park located in the town square.
Then it's off to the next three wineries located in the area – Post Winery, Wiederkehr Wine Cellars, Mount Bethel Winery, and Chateau Aux Arc all in Altus. Each offers Arkansas wine free tours and operates tasting rooms. Some offer extra amenities such as a gift shop, a restaurant, an RV park, or a bed and breakfast inn. Make sure you check with each winery before visiting to find out about their COVID-19 safety guidelines and restrictions.
You can relax and enjoy dinner at Wiederkehr Wine Cellars. Try out the original hand-dug wine cellar, listed on the National Register of Historic Places, is the site of the Weinkeller Restaurant and features Swiss and Continental cuisine.
Lodging can be found at several bed and breakfast inns with traditional hotels just minutes away at Ozark and Clarksville. The Villa at Chateau Aux Arc, a guest house on the grounds of Chateau Aux Arc winery, is within walking distance of the vineyards and tasting room. You can also book a night at the bed and breakfast inn at Cowie Wine Cellars about 25 minutes away in nearby Paris. And what's more romantic than enjoying a bottle of wine in Paris, Arkansas not France?
In addition to the states, wine breweries in Arkansas also boast some great Brew Pubs, Micro Breweries, and Distilleries all legal of course.
So, fellas, it's better to give her some wine than to hear her wine because you didn't think about her on Valentine's Day. Oh, and don't forget the roses too!
What Are the Signature Drinks From Every State?