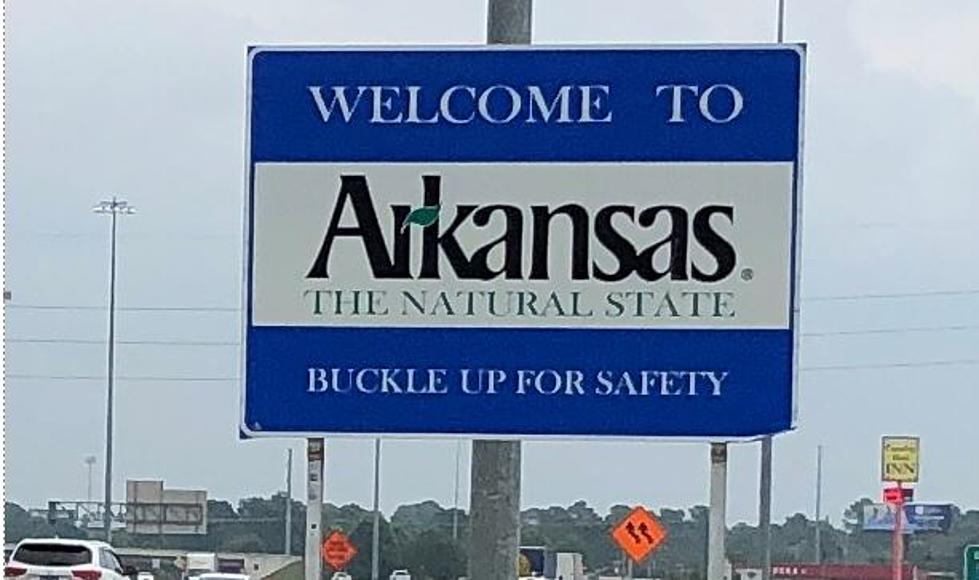 10 Crazy Facts You Didn't Know About Arkansas
Wes Spicher
Arkansas is pretty unique when it comes to states in the South. With no pro sports teams, everyone is all about the Arkansas Razorbacks and the college in general. The way most folks here are all about the enjoying outdoors and of course hunting and fishing.
I have lived in Arkansas now for about 18 years and some of these crazy facts I had no idea about. Check out this list of 10 crazy facts about the great state of Arkansas.
1. Diamonds. Arkansas is the only state with an active diamond mine and you can make the quick trip to Murfreesboro to see if you can find your own precious diamond.
2. Wal-Mart got its start in Rogers Arkansas in 1932 by Sam Walton. Wal-Mart has 11,000 stores in 27 countries.
3. John Grisham was born in Jonesboro and went on to sell over 225 million copies of his books.
4. More than half of the state is covered in forests.
5. Meyer'sbakery gave the world the first brown and serve rolls. Who doesn't love a good roll? They began making them in the early 1930s.
6. Mount Ida is known as the quartz capital of the world.
7. Hope Arkansas is considered the watermelon capital of the world. And the Hope Watermelon Festival is coming up.
8.Little Rock is home to the American Taekwondo Association National Headquarters.
9. The World Championship Duck Calling contest is held annually in Stuttgart Arkansas.
10. Dillard's got its start in Howard County in 1938. It is now one of the most successful department stores and we have one of the best in Texarkana.
LOOK: What major laws were passed the year you were born?
Data for this list was acquired from trusted online sources and news outlets. Read on to discover what major law was passed the year you were born and learn its name, the vote count (where relevant), and its impact and significance.
Inside Amazon: A Detailed History of America's Biggest Online Retailer
Stacker
compiled a list of key moments in Amazon's history and its current business from a variety of sources. Here's a look at the events that turned an online bookstore into a global conglomerate and a self-made entrepreneur into the world's second-richest man.