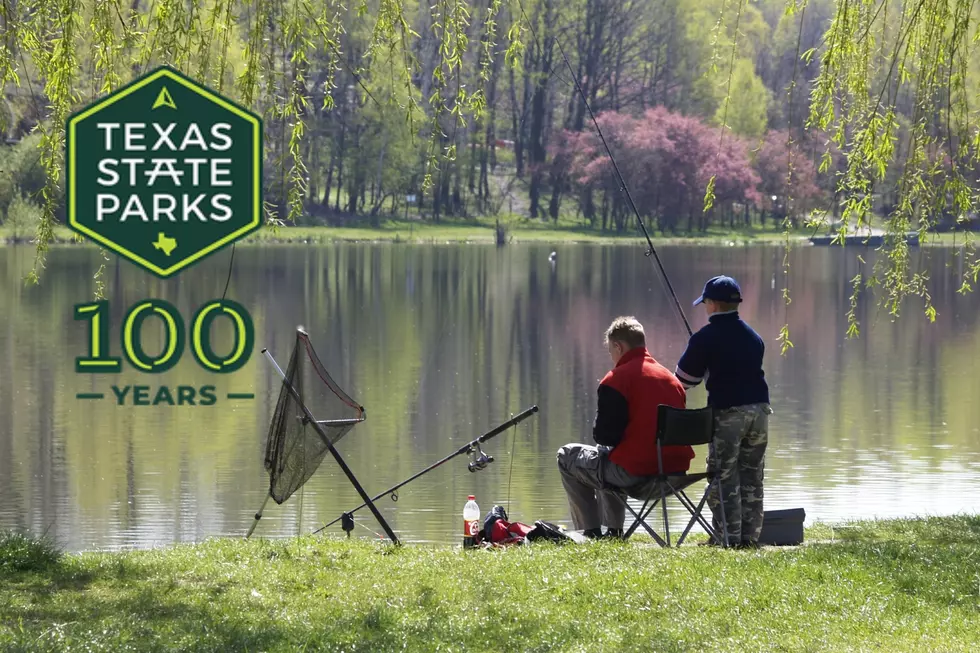 Don't Miss 33rd Annual Kid's Fishing Day Tomorrow at Lake Bob Sandlin
Texas State Parks 100 - Fishing - Canva
Texas State Parks is celebrating its 100-year anniversary all year long and one of the events is happening this weekend at Lake Bob Sandlin State Park near Pittsburg, Texas... the 33rd Annual Kid's Fishing Day! 
Moms and dads, tomorrow is the day for some fishing fun at Lake Bob Sandlin State Park, if you would like to teach your kids how to fish, this is the perfect day to do it in Texas. And what a great lake to have this event on, Lake Bob Sandlin State Park.
If you have never been there, Lake Bob Sandlin is nestled between Mt Pleasant, Mt Vernon, and Pittsburg, Texas, about a one hour and fifteen-minute drive from Texarkana. (See map below)
There will be two fishing sessions to choose from:
But wait, there's more... in addition to the fishing sessions for kids, they will also have a Dutch oven demonstration to show how to prepare and cook the fish you catch. The Fisheries Division will also be bringing their shock boat and answering questions about the work they do.
This event is part of the many 100-year celebration events happening in Texas State Parks this year. Entry to a park is free on the day it hosts an official 100-Year Celebration, this applies to day passes only. To guarantee your entry, reserve your free day pass online right now.
To see a list of all the 100-year celebrations scheduled for your Texas State Parks, click here.
10 Things You Didn't Know Come From Texas
Mid America Flight Museum - Mt Pleasant, Texas
Open: Saturday from 8 AM until noon.
Admission: FREE
El Arroyo - The Greatest Sign In Texas
These are just a few of the many hilarious signs you will find at El Arroyo Tex-Mex Restaurant in Austin, Texas. Look them up next time you go there, we hear the food is great too.