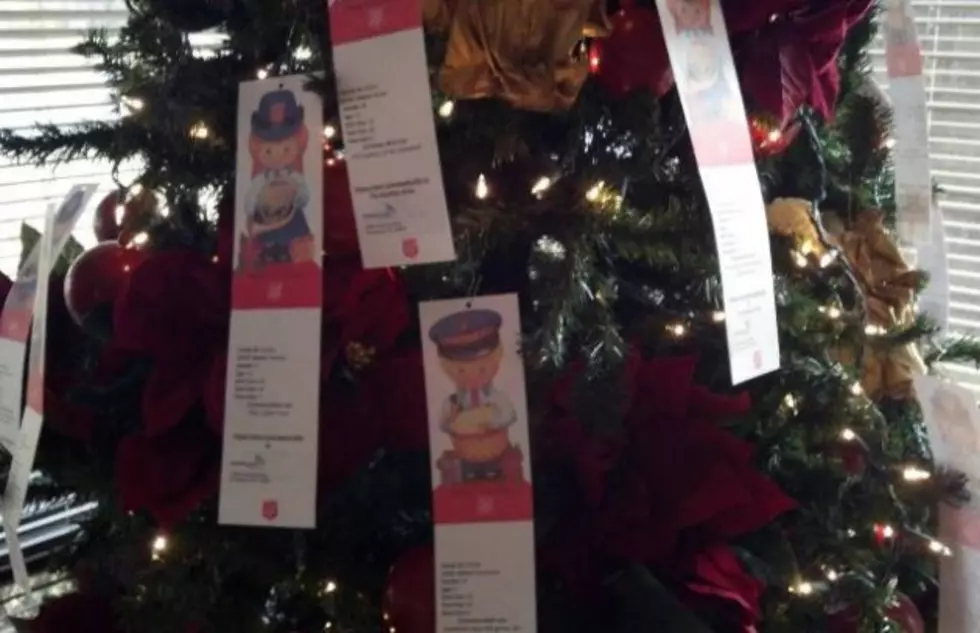 Angel Tree at Radio Station — Help a Child this Christmas
Angel Tree photo by Mimi C/Townsquare Media
Check out our Angel Tree! It is so pretty and so full of names of children in our community that would love to have a little Christmas help from you.
We have a Salvation Army Angel Tree in our lobby at the Townsquare Media radio station office on Arkansas Boulevard full of names of children that you can give a special gift to this holiday season. Each of the tags on the tree have a child's name, age and what they have on their gift wish list. Come by the studios and pick your angel off the tree to surprise a special little boy or girl with wonderful presents this Christmas.
Location: Townsquare Media, 2324 Arkansas Blvd, Texarkana, AR 71854, 870-772-3771. We are open from 8:30 a.m. until 5:00 p.m. Monday through Friday (except 11/27 and 11/28).