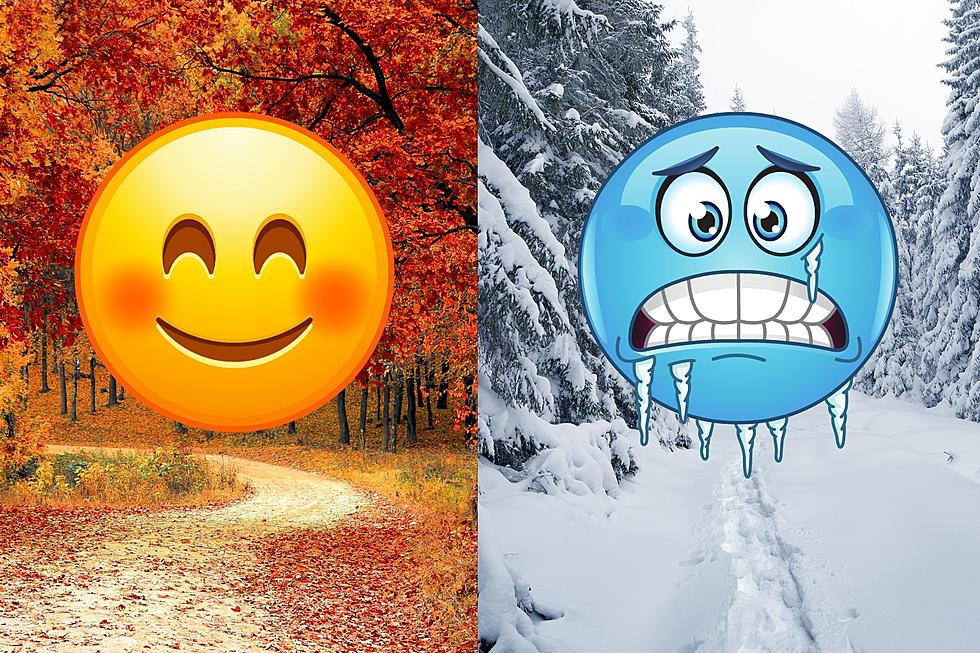 Arkansas, Get Ready For a Great Fall But a Miserably Cold Winter
Canva
Who is ready for some cooler temperatures? When will we see some sweater weather? Or how about some really cold temperatures? Just wait... Arkansas might see that too this winter.  
We are all getting tired of the triple-digit temperatures this summer, so when can we look forward to Autumn and sweater and boot weather?
When will we start feeling the cooler air? Fall is always the perfect weather to watch football, sit by a fire outside with friends or go camping.
Much of the US including Arkansas and Texas will start to feel the cooler temperatures by November and December. But it looks like it will be cooler than normal as the Farmers Almanac is calling for Cool, Crisp and Wet.
Cooler and drier weather should take hold during the fall, followed by a spell of cold and unsettled conditions in November and December. With the exception of the Southeast, where normal autumnal temperatures will prevail, the rest of the nation will experience a trend toward lower-than-normal temps. And most locations will experience above-normal precipitation...

 
Brace Yourself Arkansas! A Miserably Cold Winter on The Way This Year
The Farmers Almanac recently came out with their Winter 2023-2024 Forecast and Arkansas get ready for a very cold winter. Let's just hope it is not like our winter a couple of years ago where we had a temperature of 0. We just aren't made for that type of cold and our water pipes and plants aren't either.
When the Farmers' Almanac says 'The Brr is Back' it is kind of worrisome.
According to their latest prediction, most of Arkansas will see
unseasonably cold weather is forecast throughout January and February, with a possible major winter storm in mid-January.
KEEP READING: Get answers to 51 of the most frequently asked weather questions...
LOOK: The most extreme temperatures in the history of every state
Stacker
consulted 2021 data from the
NOAA's State Climate Extremes Committee (SCEC)
to illustrate the hottest and coldest temperatures ever recorded in each state. Each slide also reveals the all-time highest 24-hour precipitation record and all-time highest 24-hour snowfall.
Keep reading to find out individual state records in alphabetical order.