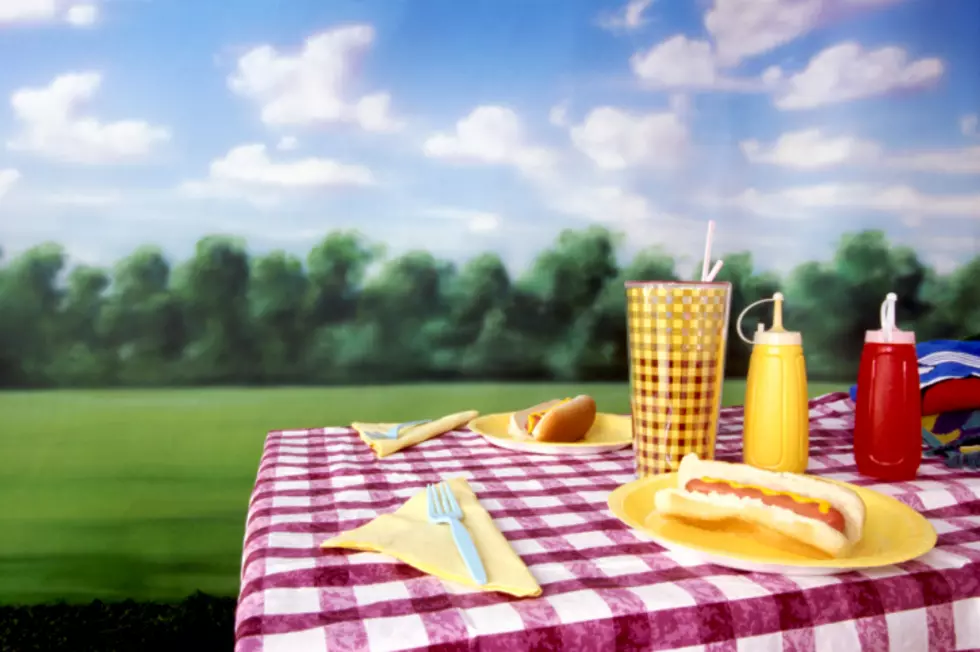 Best Places to Have a Picnic in Texarkana
ThinkStock
With spring officially here so is the warmer weather and with the changing season comes more outdoor activity. There's nothing like a good old fashioned picnic to get you in the mood. National Picnic Day is April 23, 2017 and there are plenty of great places in Texarkana where you can enjoy a family picnic.
Bringle Lake Park
My personal favorite spot is Bringle Lake Park. Not only do you a beautiful view of the lake in its natural wooded setting but they have a great picnic area too.  With several covered picnic tables spread out over the grounds complete with an iron grill for cooking and even and old fashioned water pump. Families can enjoy the nature trail, playground, bike trails, fishing piers and a nature boardwalk nearby as well. They even have a huge covered picnic area for family reunions or parties.  If you want a relaxing time away from home this is the perfect spot for family gatherings or to just hang out with friends.
Here's a video of the picnic area at Bringle Lake Park
Spring Lake Park
Another great place in Texarkana is Spring Lake Park a local favorite for years. I can imagine the countless generations of families who have celebrated birthdays and special occasions at this great park including myself. Spring Lake Park boasts three picnic areas spread among the tall wooded pine trees, three covered pavilions for big family gatherings, walking trails, doggy trail, several playground areas, fishing piers, and a Splash Pad for families to cool off during those hot summer months.
Bobby Ferguson Park
And finally, in my quest for the best places to have a picnic in Texarkana, Bobby Ferguson Park off Loop 245 adjacent to I-30 comes to mind. With several picnic areas all overlooking this man-made lake nestled between tall pine trees. Families can enjoy the jogging and walking trails that wind around the lake or enjoy a special occasion, birthday, or reunion under the huge covered pavilion with an extended dock. Bobby Ferguson Park is also known to have a little piece of Texarkana history with the covered steeple-like gazebo/pavilion which was once the top of the old Cotton Belt Hospital. When the hospital was demolished many years ago the steeple was salvaged, refurbished and now makes it home at the park where it has been a staple for many weddings.
I'm sure there are many more favorite spots I could have mentioned but these are just a few of my personal favorites. Do you have a personal favorite?