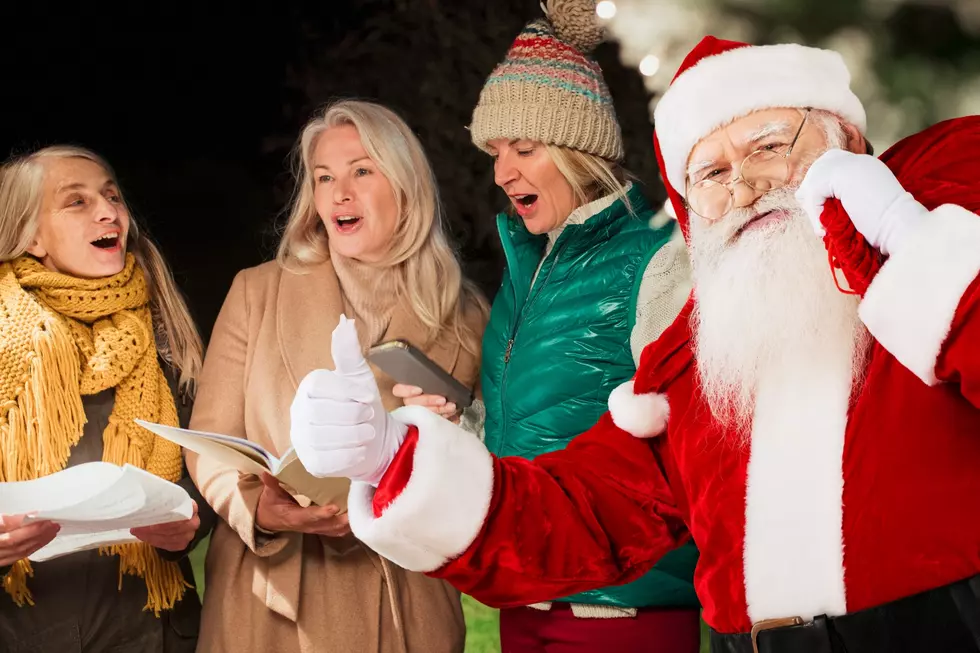 Christmas in DeKalb Take 2 – 'Singing With Santa' is December 22
Singing and Santa - DeKalb - Canva
You might recall that the last attempt at a Christmas celebration in DeKalb was interrupted by some rather nasty weather. So, DeKalb said, let's try again...
It might end up chillier this time but with any luck, not quite as wet.
Christmas in DeKalb, Take 2, "Singing & Santa"
On Thursday, December 22 DeKalb, Texas managed to work a deal with a very busy elf named Santa Clause to join them for some Christmastime fun downtown.
Check out some of the things to do:
Snowball Fights and Goodies - 4:30 - 6:30 PM at Rocking A Yoga
Bingo - 5 - 6:30 PM by the DeKalb Professional Women - Telford Building
DeKalb Choir Carols with Santa & Grinch - 6:30 - 7:15 PM at the State Theatre
Hot Cocoa 6 - 8 PM by the DeKalb Boosters in front of State Theatre
Cookies with Santa - 5 - 6:15 PM and 7:30 - 8 PM at the Ritz Downtown
Shopping - 5 - 8 PM at Jody's Flowers & Gifts, Larels' Furniture, Scentsy Vendor, and more!
More activities are coming, check out the DeKalb Chamber of Commerce Facebook Page or website for updates.
This Saturday, December 17, don't miss Christmas on Main in Texarkana.
Wait, What? Outdated Laws In The Great State of Texas
We scoured the interwebs to find some of the silliest laws that are supposedly still on the books in my home State of Texas, and Lordy look what we found:
Biggest Home in Texas at 29,000 Square Feet
It should be no surprise that NFL Hall of Famer and former Dallas Cowboy Deion Sanders used to own this amazing home in Prosper, Texas. Shows what being really good at sports can get you. Really good at sports.