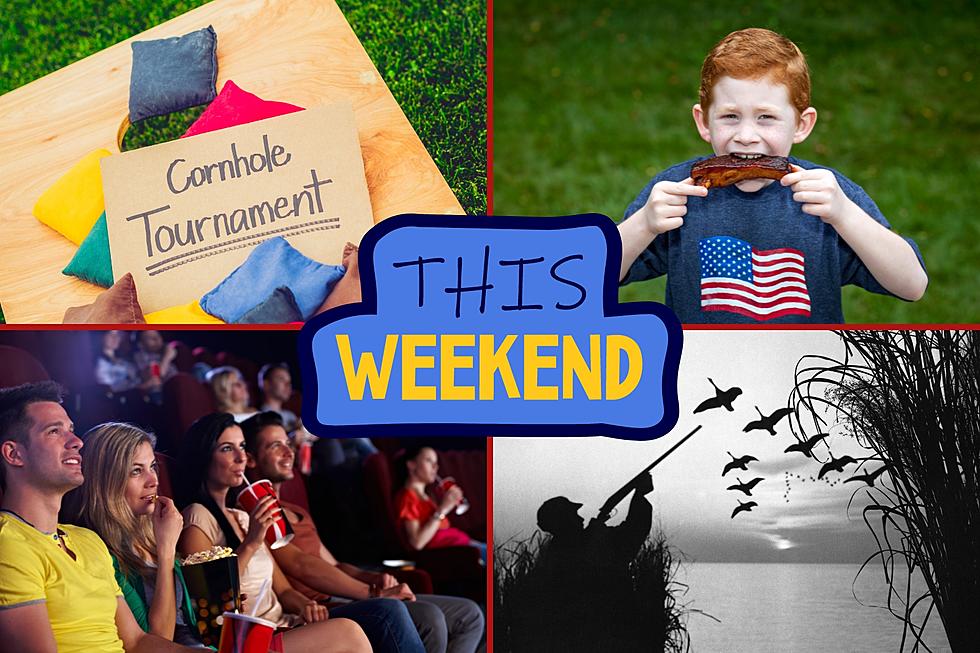 Great Events to Check Out This Weekend in Texarkana & Beyond
Canva
Hard to believe the weekend is here already. It's even harder to believe that this weekend is the last weekend of August. If you are looking for something to do there are plenty of options for you with events going on in Texarkana and surrounding areas too.
Here is a list of some great events going on this weekend Friday, August 25 through Sunday, August 27.
3rd annual "Randy Sams Invitational" Cornhole Bag Toss Tournament
Come cheer on the teams for a great cause. All proceeds benefit the programs and services at Randy Sams. Saturday starting at 5:30 PM more details at Crossties Facebook page
$4 Movies on Sunday
Sunday is National Cinema Day. Cinemark Movies 14 in Texarkana is celebrating with $4 movies. Now is your chance to see a great movie you've been thinking about seeing or see a movie again. More details at Celebrate With $4 Movies on National Cinema Day in Texarkana
Live Music This Weekend in Texarkana
Looking for live music this weekend?  Here's a list of who is playing and where right here Ark-La-Tex Live Music - Who's Playing in Texarkana August 24 - 27
Rumble on the Green & Rib Rumble Cook-Off
Here's a great event going on Friday and Saturday for the whole family. It's about motorcycles, kids and delicious ribs at the DeQueen Country Club. More details at
Don't Miss Rumble on the Green & Rib Rumble Cook-Off in August
Ducks Unlimited Banquet
The McCurtain County Ducks Unlimited Chapter has their 2023 DU banquet Saturday night  August 26, at the Red River Museum in Idabel, Oklahoma. More details at Still Time To Get Tickets! McCurtain Cnty DU Banquet Is This Sat.
Reminder: Little Rock Zoo Closed til Sunday
Heads up! Because of the excessive heat, the Little Rock Zoo is closed today and Saturday. They want to keep you safe and the animals too. They will be back open on Sunday, August 27 with limited hours, can find out more at Little Rock Zoo Closed Through Saturday Due to Excessive Heat
Plant Some Of These In Your Garden to Keep Mosquitoes Away
As we previously told you, mosquitoes are the most
dangerous creatures on earth
. If you want to keep them away from you're yard, these plants can help!
LOOK: Things from the year you were born that don't exist anymore
The iconic (and at times silly) toys, technologies, and electronics have been usurped since their grand entrance, either by advances in technology or breakthroughs in common sense.
See how many things on this list
trigger childhood memories—and which ones were here and gone so fast you missed them entirely.