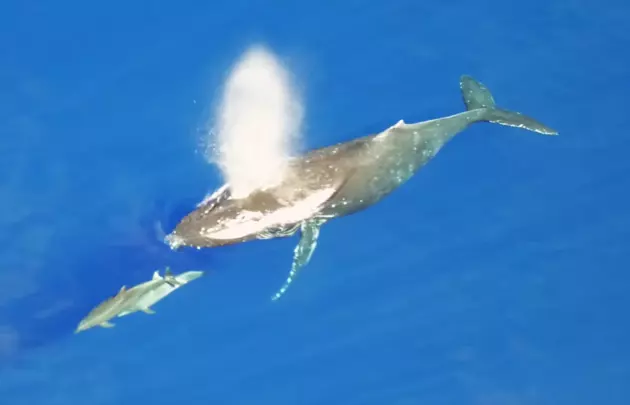 Humpbacks In Hawaii – Three Minutes Of Beauty
Humpback whales in Hawaii - YouTube
I don't know about you but we're working our way through another week full of Monday's around here. I stumbled across this video earlier today and was just in awe of these magnificent creatures.
The humpback whale is a strange looking critter but hey, when you're that big who's going to tell you that to your face right? Of course trying to figure out where their face is can be hard enough. Are they swimming right side up or upside down, no idea. But I digress.
If you have ever been lucky enough to go to Hawaii and witness anything like this then good for you, however I am officially jealous.
This is one of those experiences that if definitely going on my bucket list. So for three minutes here's your chance to relax to some humpbacks on hump-day.