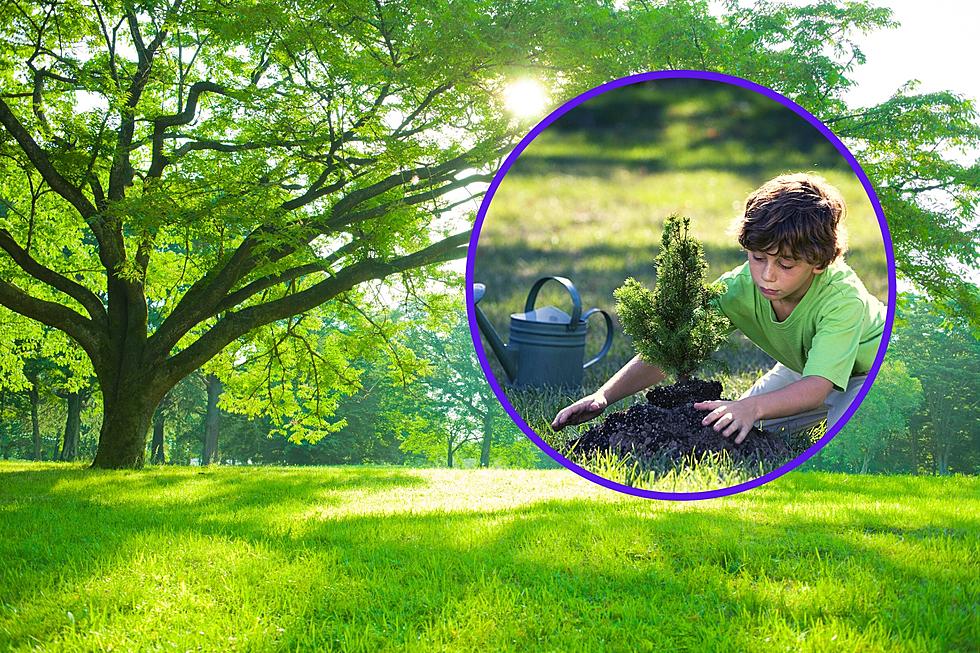 It's The 2023 Free Tree Fridays in Arkansas, Here's Where to Get Yours
Canva
It's springtime and that means it's time to start planting gardens but this is also the perfect time to plant trees in your yard too. So get ready for the Free Tree Fridays in Arkansas.
Trees not only give us wonderful shade in the hot summer months they are a beautiful addition to your landscape. The spring is a great time to plant trees especially if they are free.
In honor of Arkansas Arbor Day, celebrated annually on the 3rd Monday in March (March 20), and with National Arbor Day just around the corner on April 28, the Arkansas Department of Agriculture's Forestry Division is presenting their popular Free Tree Fridays all across the state of Arkansas.
They will be handing out bare-root seedling trees and different locations on Fridays going on now through Friday, April 28.
The species of trees that will be handed out will be based on the trees that grow best in each region. All the trees will be native Arkansas hardwoods. There is a limit of three seedlings per person. You can buy more seedlings from Baucum Nursery.
March 24
Morrilton – Wal-Mart, 1621 S. Business 9: 10 am – 12 pm.
Little Rock - UAMS (B Level Area off Deck 2) 4301 West Markham Street 10 am-noon
McGehee - McGehee Lumber Company 601 North First Street 11 am- 1 pm
March 31
Walnut Ridge – Lawrence County Extension Office, 1100 W. Main Street: 10 am - 12pm.
Pocahontas – American Made General Store, 1100 Pace Road: 10 am - 12 pm
Wynne – Wynne Fire Department, 1111 Falls Boulevard: 10 am - 12 pm
Arkadelphia - Clark County NRCS Office 640 6th Street 12 pm - 2 pm
Dierks - Dierks City Park - S. Arkansas Ave/Clawson Park Road 10 am-12 pm
April 7
Batesville – Riverside Park, 1770 Chaney Drive: 10 am -12 pm.
Hot Springs – Garland County Library, 1427 Malvern Avenue: 11 am.- 1 pm.
Greenbrier – Greenbrier City Hall, 11 Wilson Farm Road: 10 am.- 12 pm.
White Hall - Tractor Supply 6903 Sheridan Road 11 am- 1 pm
April 14
Warren - Warren City Park, 400 W. Church Street, 10 am - 12 pm
Alma - Alma Public Library, 624 Fayetteville Avenue: 10 am - 12 pm
Goshen - Goshen City Hall 124 Church Street 9 am-11 am
April 21
Sheridan – The Mad Butcher, 815 Rock Street: 10 am - 12 pm
Magnolia - SAU Story Arena 1015 HWY 82 Bypass West 10 am- 12 pm
April 28
Casa- Casa Community Center 114 South Maple Street 10 am - 12 pm
Stay tuned for more locations to be announced.
LOOK: Famous Historic Homes in Every State