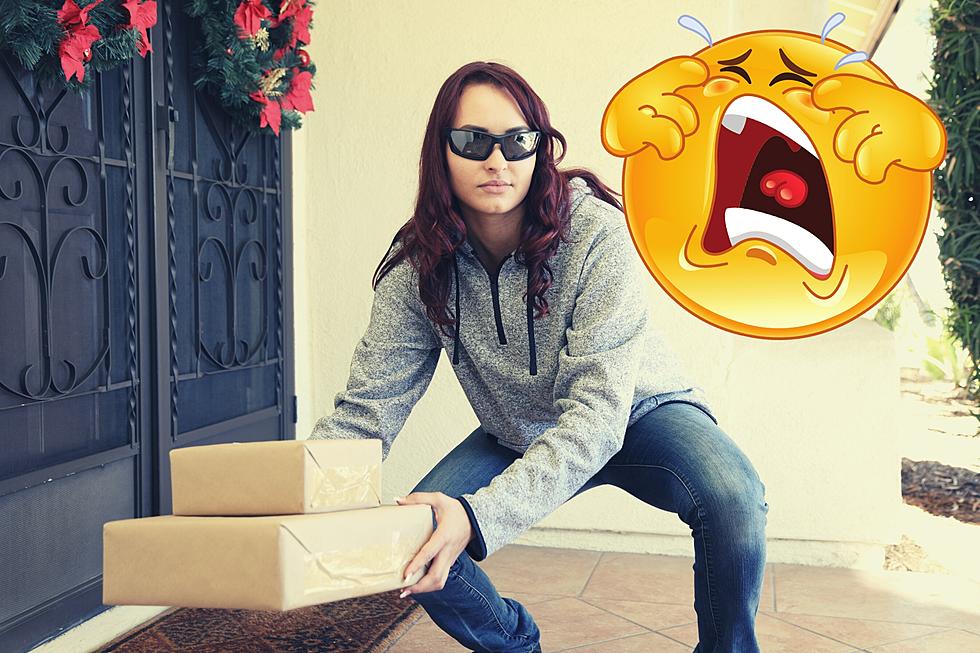 How to Protect Yourself From Porch Pirates This Holiday Season
Canva
As we start getting ready for Christmas, we are all shopping more than usual. Thanks to the internet we are shopping online more than ever. With all this convenience now we have to worry about porch pirates.
Yes, those creepy, mean, nasty little thieves that take your packages right off your doorstep even before you get the notification that your package has arrived.
The Texarkana Texas Police Department has shared some tips on their Facebook page to help us prevent those low lives from taking our packages. If your house has ever been hit by porch pirates, then you know it's really hard to catch them. Let alone get your stuff back.
1. If you are going to be away for an extended period and you are expecting deliveries, be sure to ask a friend or neighbor to check your mail for the packages and then hold them for you.
2. Use the "hold for pick-up" option from the postal service at USPS.com
3. When available choose to have the item "shipped to the store" that way you can easily go pick it up. This option usually saves you on shipping fees too.
4. Ask for signature on delivery
5. Track your order status and get your packages as soon as possible.
6. Check and make sure your home surveillance system works.
7. Report any suspicious people or vehicles in your neighborhood that may be following delivery trucks or looking for packages on neighbors' doorsteps.
8. Report the stolen packages to the police:
9. if it's an Emergency call 9-1-1 if it's a non-emergency call (903) 798-3876
Fun Family Getaway in Arkansas - Stay in a Barn Loft & See Farm Animals
Stay at this working farm and enjoy the simpler life and get up close to the farm animals.
Gallery Credit: Lisa Lindsey
Amazing Arkansas Lake Mansion with Panoramic Views & Movie Theater
If you are looking for the ultimate lake mansion... this is it! Located on Lake Hamilton in Hot Springs Arkansas
Gallery Credit: Lisa Lindsey