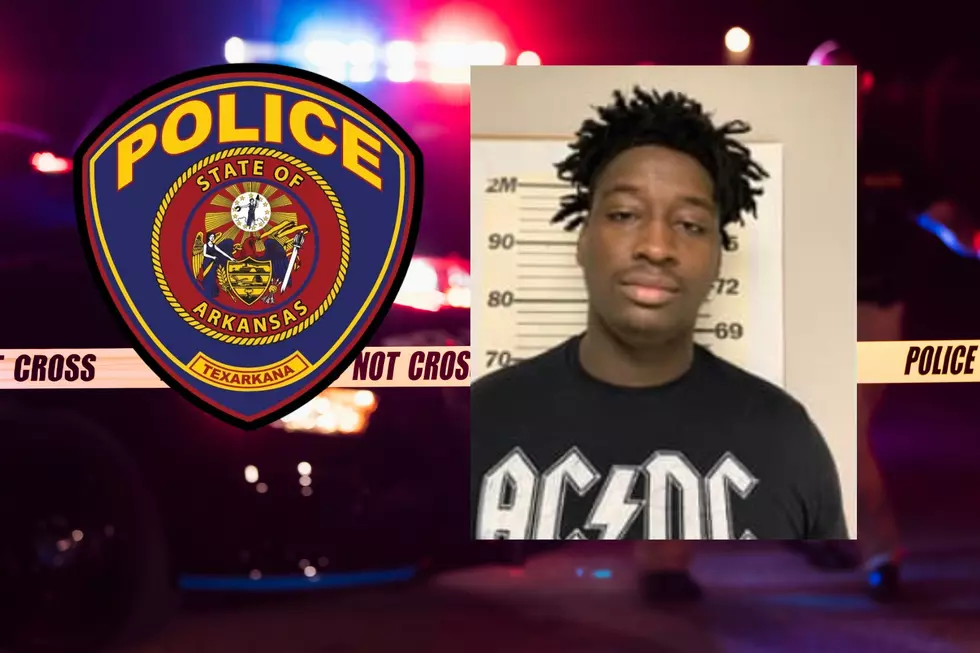 UPDATE: Texarkana Arkansas Police ID Suspect In Sunday Shooting
Wanted - Daevion Williams - TAPD - Canva
UPDATE: Texarkana Arkansas Police have identified a suspect in the early morning shooting death of Joseph Ross on Sunday. 
Texarkana Arkansas Police are searching for shooting suspect Daevion Marquez Williams, 22. Williams is 6'6 and weighs 240 lbs, he is considered armed and dangerous and should not be approached. If you have any information on his whereabouts please contact Texarkana Arkansas Police immediately, the contact information is below.
---
Original Story
Texarkana Arkansas Police are currently investigating a shooting that took place early Sunday morning on State Line, if you have any information that could help, they would love to hear from you.
An investigation is now underway in the shooting death of 26-year-old Joseph Ross of Texarkana. According to the report, Ross was in the parking lot of 4524 N. Stateline, that is the EZ Mart/Shell station just off I-30, early Sunday morning when gunshots were fired.
Texarkana Arkansas Police Department posted the following information on its Facebook Page Sunday:
Ross was privately transported to St. Michaels hospital where he was pronounced deceased.
TAPD also stated his body will be transferred to the Arkansas State Crime Lab in Little Rock for a complete autopsy.
As with any crime, anyone with information in this investigation is asked to contact the  Texarkana Arkansas Police Criminal Investigation Division at (903) 798-3154, or if you would prefer to remain anonymous, call Crimestoppers at (903) 793-STOP (7867).
Stunning Lakefront Castle in Arkansas With 13 Bathrooms
Take a look inside this absolutely stunning lakefront castle in Arkansas.
Ghost Town of Rush Arkansas
Tour of the Arkansas Ghost Town of Rush
Promised Land Zoo - Branson, MO
Not the largest zoo in the US but one of the best zoo experiences I've ever had. Check out the pictures below.