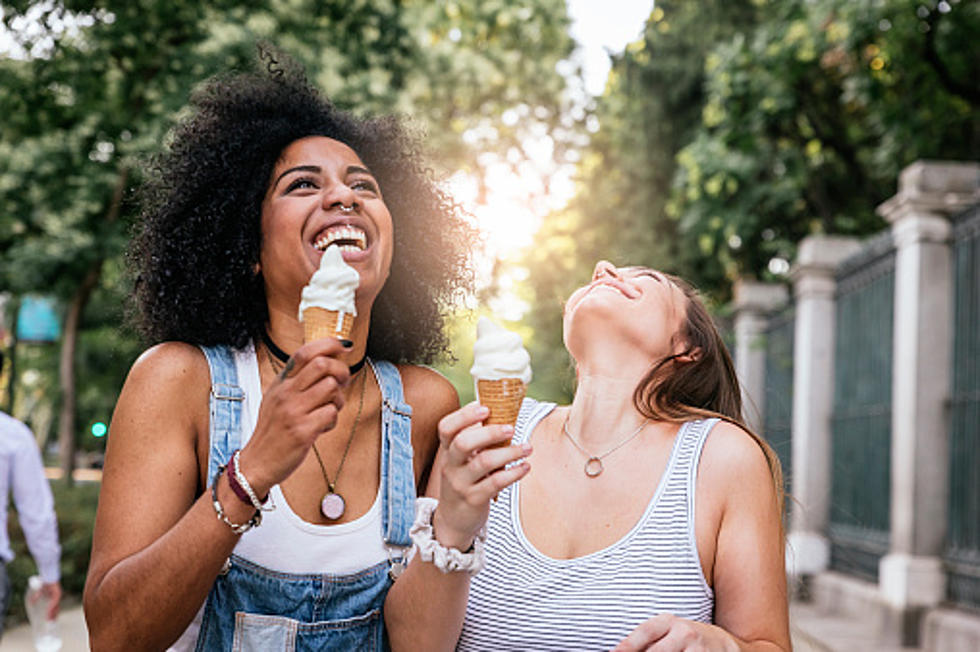 Texarkana Loves Ice Cream – National Ice Cream Day
Getty Images
This Sunday, July 18, is National Ice Cream Day, and what better way to cool off on a hot summer day than with a scoop of delicious refreshing ice cream.
Whether it's store-bought ice cream, homemade, or visiting an ice cream store in Texarkana, you can bet it will put a smile on your face. There's just something really special about ice cream that seems to always put you in a better mood depending on your day. Back in my day, there weren't many flavors to choose from, now the possibilities are endless with so many combinations that will make your head spin and your tongue tingle.
Here are three great places in Texarkana where you can get ice cream.
The Ultimate Ice Cream Experience. Super-premium Ice Cream, Shakes, and Cakes are customized just for you and just the way you want them.
My personal favorite right now is the Birthday Cake Remix, Cake Batter Ice Cream with Rainbow sprinkles, brownie, and fudge. So good!!!
15 Below (2700 Richmond Road Suite 2)
The name pretty much says it all, the process of which to make rolled iced cream is really cool, I mean really cold. But the outcome is well worth the wait. Have you tried their Butter Pecan rolled ice cream or Banana Pudding shake? OMG!
Taste and See (2838 Richmond Road Suite B)
There is more than just coffee, cakes, cupcakes, and chocolate. Taste and See specializes in authentic Italian gelato made fresh in their store. Top off your gelato with candy toppings and you get a tasty treat that is out of this world.
Here's where you can get a sweet deal on National Ice Cream Day.
Dairy Queen
Participating DQ stores nationwide are offering $1 off any size Dipped Cone with the chain's mobile app, excluding kid cones. One deal per customer.
Worth mentioning, Blue Bell Ice Cream has released a new flavor for National Ice Month Coconut Cream Pie available in stores now.
Every Marvel Movie Ever Made, Ranked From Worst to First
LOOK: What major laws were passed the year you were born?
Data for this list was acquired from trusted online sources and news outlets. Read on to discover what major law was passed the year you were born and learn its name, the vote count (where relevant), and its impact and significance.