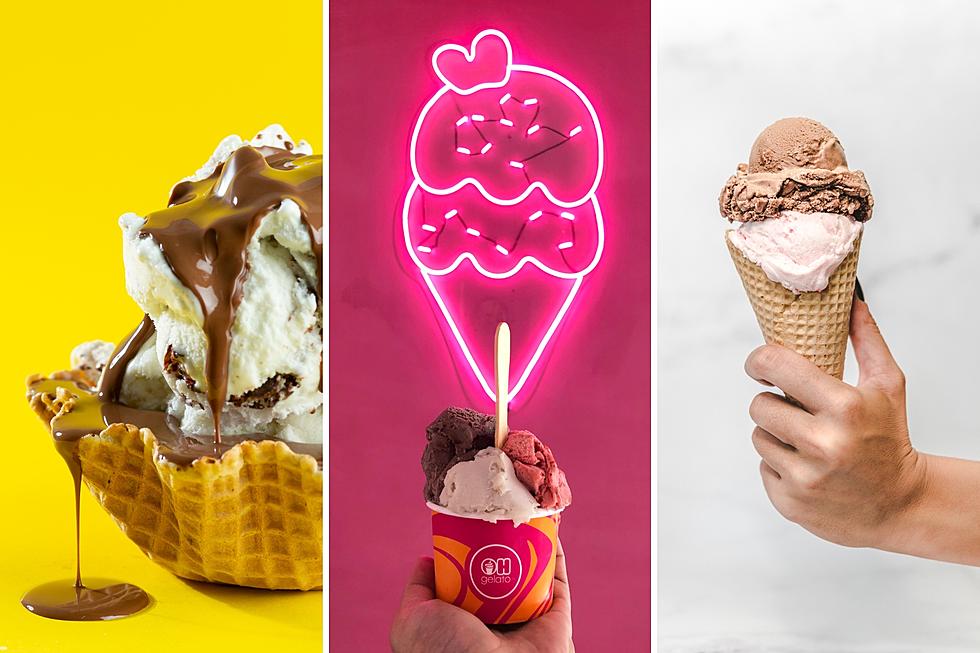 National Ice Cream Day Is This Sunday Texarkana, Let's Celebrate!
National Ice Cream Day 2023 - Canva
It's that time again, National Ice Cream Day 2023 is this Sunday, there are so many ways to celebrate I'm not sure I can get through the list without taking an ice cream break. Who has the Ice Cream Day specials in the Texarkana area? Let's find out.
How do you like your ice cream? In a cone, in a cup? Drizzled, sprinkled or blended? Topped with whipped cream, nuts or a cherry? Soft serve, commercially produced or hand-cranked?
Whether you like yours sandwiched, smashed or swirled, ice cream is without a doubt, the most loved snack of summer. I can't really think of any way it has ever been served to me that wasn't an automatic, "yes, I would love some."
Ark-La-Tex Ice Cream Deals:
Baskin Robbins in Hope, AR
Starting Sunday, July 16, and running through July 22, Baskin-Robbins customers can get $5 off any order over $20 using the promo code "SeizeTheYAY". The offer is good through delivery services or using their app in the store.
Cold Stone Creamery
They have a deal for Rewards Members in their app, but they're being tight-lipped about it. The deal begins today, Friday, July 14, and runs through Sunday, July 16. Get the app if you need your Cold Stone fix.
Dairy Queen 
If you use the DQ app this Sunday you can get $1 off any dipped cone.
DoorDash 
Get $5 off your total when you order two ice creams from participating restaurants through the app.
Wendy's 
Offering a free small Frosty with the purchase of a small fry through this Sunday, July 16. Check the Wendy's app.
The amazing thing is they keep coming up with new inventive ways to serve it and new flavors! It's pretty maddening when you're trying to watch your weight. Things this delicious shouldn't be this bad for you, and they're generally not if consumed in moderation.
Therein lies the problem, ice cream is so good it's hard to control thyself. I speaketh from experience.
My recommendation is to have some. You don't have to wait for National Ice Cream Day to have a great summer, but try not to overdo it, and don't forget to share.
Frazier's Concrete in Hempstead, Texas
10 Banned Arkansas License Plates in 2023
Here are 10 personalized license plates banned in Arkansas, but they are pretty funny.
B-29 Doc Texarkana Visit 2023