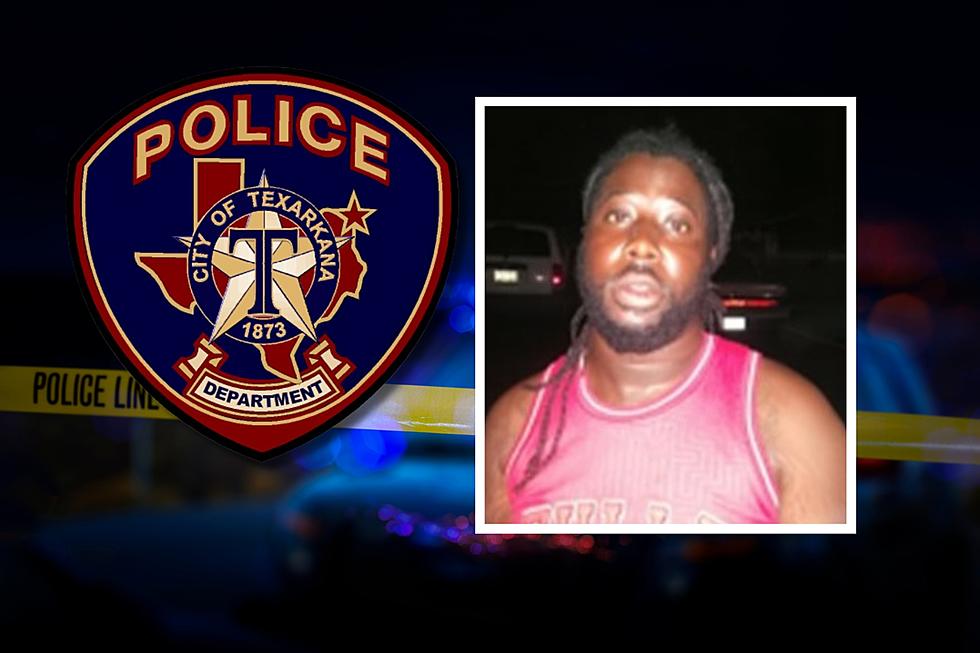 Texarkana Police Need Help Finding Alleged July 7th Shooter
Wanted Blayr Ray - TTPD - Canva
Texarkana Texas Police would like your help in locating this man who they say is wanted for a felony of Aggravated Assault with a Deadly Weapon.
The man's name is Blayr Ray, police say Ray allegedly shot another Texarkana, Texas man in the leg on July 7th.
According to the post on the TTPD Facebook Page, Ray and the victim allegedly got into a fight at a house after Ray refused to pay the victim for mowing his yard as they had agreed. As the story goes, the gunshot victim had gotten the better of Ray during that fight, and left the scene walking down the street. That's when a grey Tahoe passed him and Ray stepped out of the passenger seat and started shooting at him with a pistol.
Luckily, only one of the shots fired actually hit him. It could have been a lot worse. The victim was found laying in the street shortly after that and transported to the hospital by ambulance.
If you know the whereabouts of Blayr Ray, please call the Texarkana Texas Police Department at 903-798-3116. If you wish to stay anonymous, call the Texarkana Area Crime Stoppers, they offer a reward of up to $1,000 for information that leads to the arrest of those responsible for felony crimes, call 903-793-STOP.
Frazier's Concrete in Hempstead, Texas
10 Banned Arkansas License Plates in 2023
Here are 10 personalized license plates banned in Arkansas, but they are pretty funny.