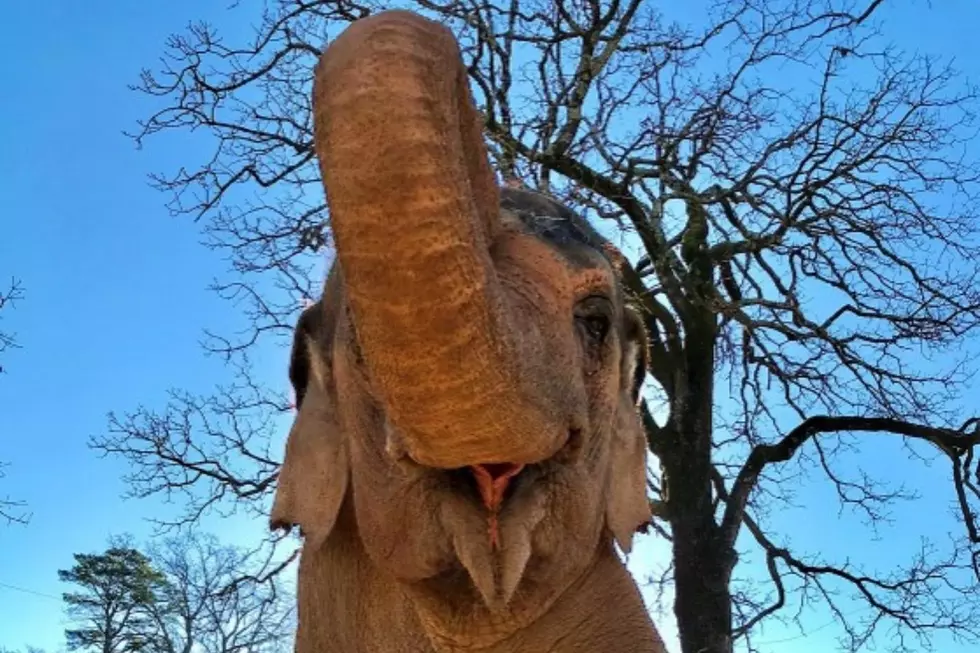 'World Elephant Day' Is This Friday, How Did You Wish To Celebrate That?
World Elephant Day 2022 - Little Rock Zoo - canva
The Little Rock Zoo invites you to help them celebrate World Elephant Day this coming Friday, August 12. If you haven't met their three Asian elephants named Zina, Sophie and Babe, you should.
Zina, pictured above, is the elder of the group born in 1961, she's a year older than me. She also weighs a little more, at 6200 lbs, she is actually the smallest of the trio. Her need for a good scratch is something I can totally relate to, and behold, check out the video below. I see you Zina...
Sophie and Babe are the other two pachyderm residents at the Little Rock Zoo. They are considered "elderly" as well, Sophie was born in 1969 and Babe was born in 1975. The Little Rock Zoo specializes in geriatric female elephant care. All three of these Asian elephant ladies are retirees from the Ringling Bros Circus. Looks like in the photos they still want to perform their act.
World Elephant Day was founded on August 12, 2012, by Patricia Sims and the Elephant Reintroduction Foundation. Now, over 100 wildlife organizations celebrate this special day each year now. More about World Elephant Day.
Learn more about the elephants at the Little Rock Zoo here.
Have you ever seen an elephant painting?
Current Little Rock Zoo Hours are reduced until the heat wave subsides:
Open 7 days a week: 8 AM - 2 PM until further notice. The last admission for the day is at 1:30 PM.
Visit their website for more information.
Cosmic Caverns - Berryville, Arkansas
Looking for a spelunking adventure or just a great tour, especially in the heat of summer, have we found a cave for you in northern Arkansas near Eureka Springs.
This Stunning Mansion is the Largest House in Arkansas
Photos of the Largest House in Arkansas
Ghost Town of Rush Arkansas
Tour of the Arkansas Ghost Town of Rush