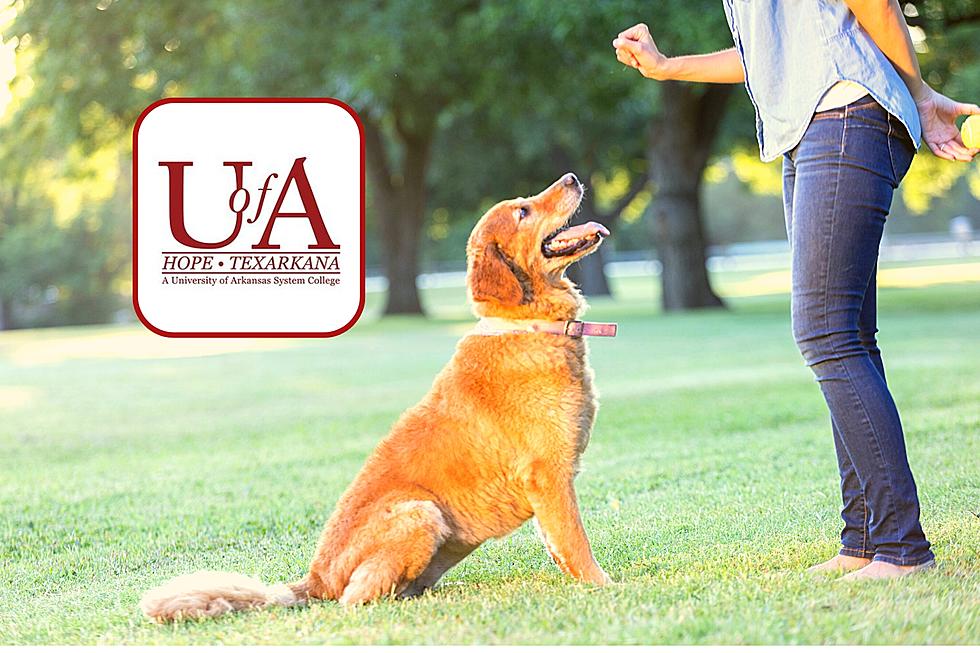 Bad Dog? Register For Dog Obedience Training Courses to be Held at UAHT
UAHT, Canva
Do you have a dog that you just can't control as much as you try? Are you having a tough time getting them trained to 'go' outside or do they misbehave in other ways that you just can seem to stop? Then this is for you.
The University of Arkansas at Hope-Texarkana has a few different classes for your pup that will help. They are offering basic, advanced, and agility courses that will cater to every dog's needs and it is all with positive reinforcement techniques to teach your dog good behavior and obedience while also improving their physical fitness and mental agility.
The price for these classes is great too. The basic and advanced courses cost only $40 each, and the agility course is only $60.
The basic classes take place on Thursday, October 12
The Advanced Dog Obeindice Training course is on Thursday, October 19
The Dog Obedience Training - Agility is on Thursday, October 26 at 5:30 PM
All classes will be held at the UA Hope campus. You will watch as your sweet but a bit unruly pup turns into an obedient, well-behaved companion. To attend all dogs must be fully vaccinated with proof of shot records.
You can register your dog now by contacting racie.poindenter@uaht.edu or by calling (870) 722-8568. Classes will be taught by Isabella Healy, the owner of The Bizzy Pup (Grooming and Training). Registration is required but hurry because the deadline to register is Thursday, September 28.
LOOK: The least obedient dog breeds
WOOF: These are the most popular dog breeds in America