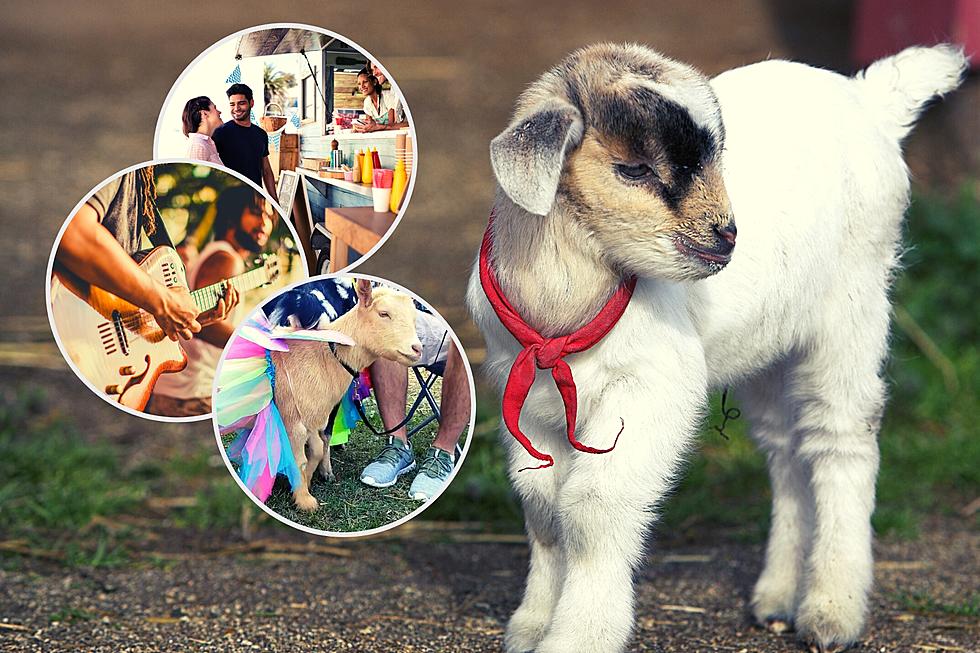 It's Cuteness Overload and Fun at The Goat Festival in Arkansas in October
Youtube, Canva
I love quirky little festivals and here is one that has got to be one of the best and cutest! It's the Arkansas Goat Festival and it takes place on the first Saturday in October.
The weather is usually great by this time, so what better way to plan a fun weekend with your friends, partner, or kids and check out this festival? Seriously, who doesn't love goats? The Arkansas Goat Festival takes place in Perryville, Arkansas.
You'll see big goats, baby goats, and all the goats in between. It will be cuteness overload!
The schedule of events for the Arkansas Goat Festival in Perryville on Saturday, October 7, 2023, includes live music and a lot of cute goats...
10 AM Go Goats! Opportunities and challenges of raising goats in Arkansas
11 AM Goat Au Naturel Parade
12 PM Goat Costume Contest
1 PM Goat Costume Parade
1:30 PM  Kid Races
2 PM Goat Lingerie Show (Nannies at Night)
2:45 PM Kid Race Winners
3 PM Goat Care
Personally, just looking at videos and photos of the goats in costume puts a huge smile on my face and maybe that is why this festival is so popular and it's getting bigger every year.  Last year, there were around 10,000 people in attendance. Which is pretty amazing considering the town of Perryville only has a population of around 1,500.
If you have a goat and you want to bring them, all goats are welcome. It's free to bring your goat, but they would like you to preregister. This way they will have an idea of how many cute goats to expect. Plus everyone who preregisters will receive a thank-you gift. You can Preregister right here.   
LOOK: 30 fascinating facts about sleep in the animal kingdom
KEEP LOOKING: See What 50 of America's Most 'Pupular' Dog Breeds Look Like as Puppies