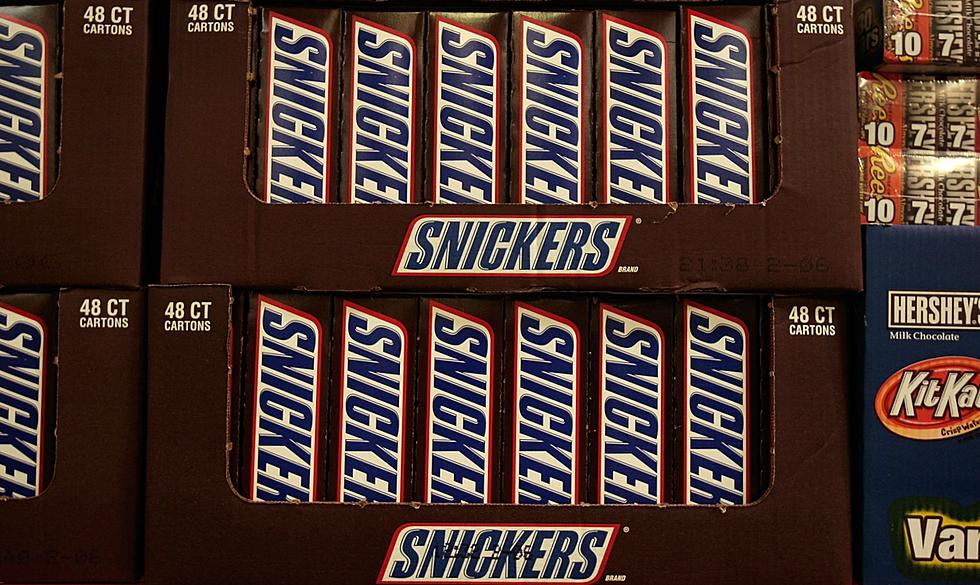 Kicker Listeners Crush Their Least Favorite Of These Candies – Jim & Lisa 'Tell Us Tuesday'
TUCSON, AZ - APRIL 4: A box of large Snickers candy bars is on display at a Costco store April 4, 2008 in Tucson, Arizona. As the American economy slows down, consumers are increasingly turning to thrifty measures to push their money further. Costco stores sell items in bulk, often reducing costs. (Photo by Chris Hondros/Getty Images)
This silly little fun "what-if" survey popped up yester and caught our eye as maybe a good question for "Tell Us Tuesday," turned out to be a great one, and it's still going.
Here's the scenario; You are the Candy Overlord and your job today is to choose the one candy that has to go, and when we say go, we mean forever.
Here is the list you have to choose from:
Snickers
Kit Kat
Reese's Peanut Butter Cups
M&M's Plain
Milky Way
Twix
After just four hours of being on our Facebook Page Tuesday, the results are pretty conclusive so far.
Milky Way is the clear winner, or looser in this case, with 42 votes as of this writing. the next closest was Twix with 19 votes, Kit Kat with 13, M&M's with 7, Reese's had 6 votes and Snickers with only 5.
Again, that's so far. The un-scientific poll is still up there if you want to Tell Us more.
Thanks for participating everyone!