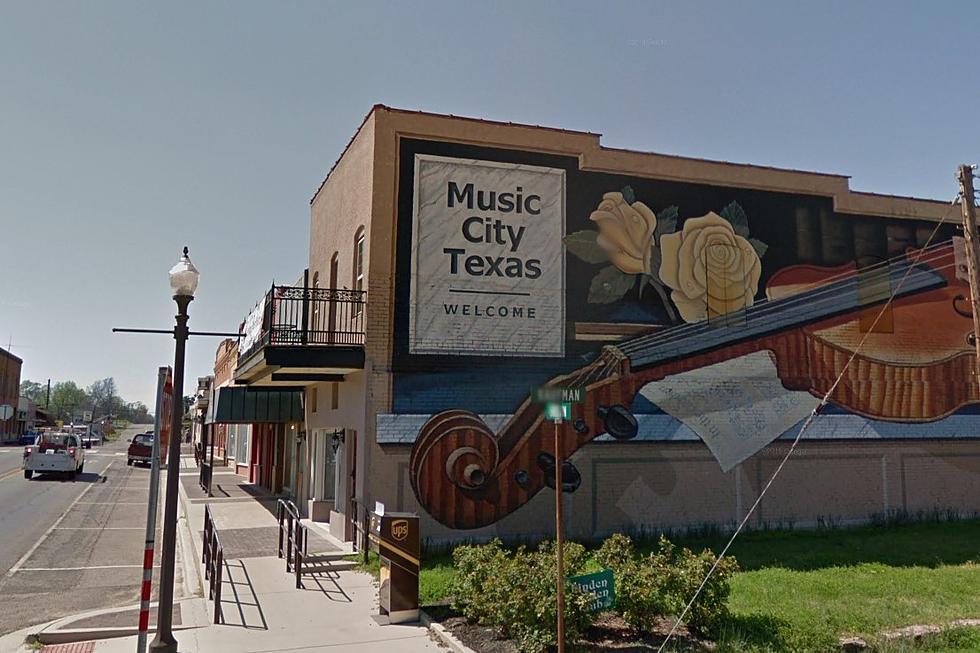 Linden, Texas Now Designated A 'Music Friendly Texas Certified Community'
Music City Texas - Linden - Google Maps
If you have lived in the Ark-La-Tex for very long you already know how deep the roots of music run in East Texas, especially in Linden, Texas. Now the whole state can learn about what we already knew, that Linden, Texas is a Music Friendly Texas Certified Community. 
Governor Greg Abbott announced Monday, August 21, that the City of Linden, after completing all of the qualification and certification processes, has now been officially designated a Music Friendly Texas Certified Community by the Texas Music Office.
"I congratulate the City of Linden on earning the Music Friendly Texas Certified Community designation," said Governor Abbott. "Music is key to the Texas brand and is deeply rooted in the cultural traditions of our great state. Music Friendly Texas Communities certified by the Texas Music Office are serious about attracting and developing the local music industry to boost local job creation and economic growth. In fact, with support from the Texas Music Office, the Texas music industry supported more than 192,000 direct and indirect permanent jobs and generated more than $26 billion in economic activity statewide in last year."
"Congratulations to the City of Linden on this exciting achievement," said Representative Gary VanDeaver. "I look forward to all of the opportunities and growth that the Music Friendly Texas program will bring to the Linden community and the rest of Northeast Texas!"
Senator Bryan Hughes had this to say;
"Linden's rich musical heritage, dedicated music enthusiasts, and skilled community of musicians, including East Texas native and founding member of the Eagles, Don Henley, make it a natural fit for this designation by the Texas Music Office."
Linden Mayor, Lynn Reynolds added;
"Our culture is engrained with music at its heart with notable musical members such as Scott Joplin, T-Bone Walker, Richard Bowden, Don Henley, and many others. Our venue, Music City Texas Theatre, is an amazing location where musical acts have come to play and make lasting memories. We invite all to come and experience the wonder of Music City Texas Theatre and to create memories."
The Texas Music Office Community Relations & Outreach Specialist Chip Adams will be making the presentation of the Music Friendly Texas designation at a special meeting of the Linden City Council next Monday, August 28, and you are invited to watch online. To attend virtually, Click Here.
For more information about this event or the Texas Music Office, visit: facebook.com/events/325919086450152/
We here at Townsquare Media Texarkana add our heartfelt congratulations to the city leaders and music lovers of Linden as well. Very well deserved.
Linden has now become the 43rd Texas city to receive the Music Friendly Texas Certified Community designation, joining: Abilene, Alpine, Arlington, Austin, Bastrop, Brenham, Bryan, Conroe, Corsicana, Dallas, Denison, Denton, Dripping Springs, Edinburg, El Paso, Fort Worth, Frisco, Granbury, Grand Prairie, Harker Heights, Houston, Lindale, Lubbock, Marshall, McAllen, McKinney, Nacogdoches, New Braunfels, Odessa, Port Aransas, Round Rock, Salado, San Angelo, San Antonio, San Marcos, Selma, Stephenville, Victoria, Vidor, Waco, Waxahachie, and Wimberley.
Mid America Flight Museum - Mt Pleasant, Texas
Open: Saturday from 8 AM until noon.
Admission: FREE
El Arroyo - The Greatest Sign In Texas
These are just a few of the many hilarious signs you will find at El Arroyo Tex-Mex Restaurant in Austin, Texas. Look them up next time you go there, we hear the food is great too.