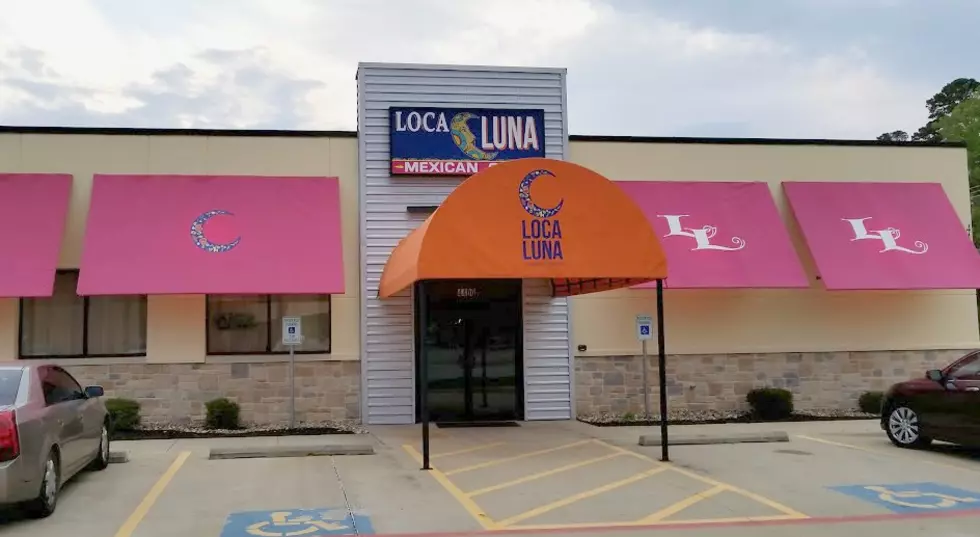 New Place In Texarkana To Spend Your 'Eat Out' Dollars
Loca Luna - Outside View - JimWeaver
They have been building it for a while and since it's pretty close to my house I've been keeping my out for this new eatery in Texarkana, what was it going to be? I found out last night.
Loca Luna is a Mexican food restaurant that just officially opened Monday, April 2, 2018. If you're a fan of traditional Mexican cuisine then this might be a place to put on your restaurant rotation list.
If I'm not mistaken Loca Luna means Crazy Moon in Spanish, I don't know how crazy they might be, everything was pretty tame while I was in there.
My own preference is a little more Tex-Mex but what I had was good. It was a combo plate with a burrito, two tacos, and an enchilada. Plenty of food, I couldn't even finish it all.
Loca Luna is located at 4400 Moores Lane in the same location Larry's Pizza started off in several years ago. It's a little hidden behind the bank but you will see it if you're looking for it.
Check it out and let us know what you think.