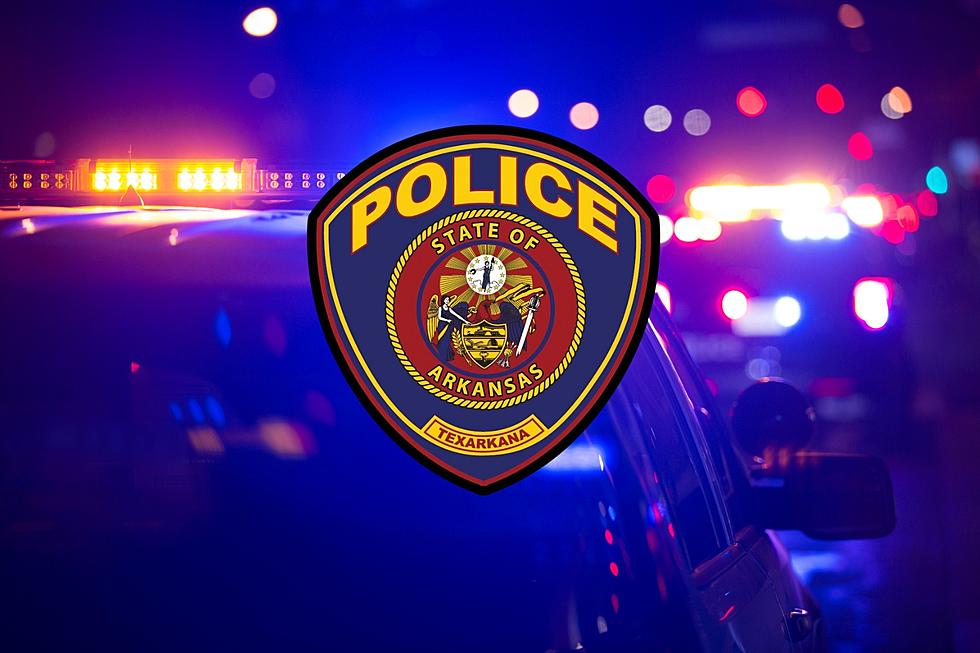 Update:Texarkana Police Need Help Identifying People in Fight on Video
TAPD, Canva
Texarkana Police are asking for your help in identifying people involved in a crowd that became violent towards officers early Sunday morning outside a local restaurant.
The Texarkana Arkansas Police Department responded to a call early Sunday morning that someone was trespassing on the property of the Dapper located at 2905 Arkansas Boulevard. Police were able to clear that call up. As they talked with partons at the Dapper and got ready to leave they then saw a woman come up to another woman and attack her. The women began to fight. As police were trying to break up the fight and make an arrest things escalated quickly.
According to the TAPD Facebook page;
During their efforts, the crowd became violent toward the officers striking them several times in the face and head. Officers were able to make two arrests during the incident.
Police did have to use pepper spray to try to control the crowd. The officers arrested  Mya Reid and Arianna Evans. Reid was charged with disorderly conduct-fighting and Evans was charged with obstructing governmental operations-hindering the performance of governmental function.
The police posted a video on their Facebook page and we have it below too. It is a 16-second video and they are asking for help in identifying and locating any of the people involved in this. They are asking if anyone has any other video of the actual incident because the officer's body camera was knocked off and didn't record any footage of the incident.
Please remember that Interference with an officer trying to make an arrest and assaulting a police officer is unacceptable behavior and you can be arrested for it.
If you do know someone on this video or if you have video of this incident on your cell phone or if a residential or business security camera has footage of this the police ask you to either message them through Facebook or to call them at (903) 798-3130. You can also  email Detective Corvette Phillips at Corvette.Phillips@txkusa.org
LOOK: The biggest scams today and how you can protect yourself from them
LOOK: What major laws were passed the year you were born?
Data for this list was acquired from trusted online sources and news outlets. Read on to discover what major law was passed the year you were born and learn its name, the vote count (where relevant), and its impact and significance.