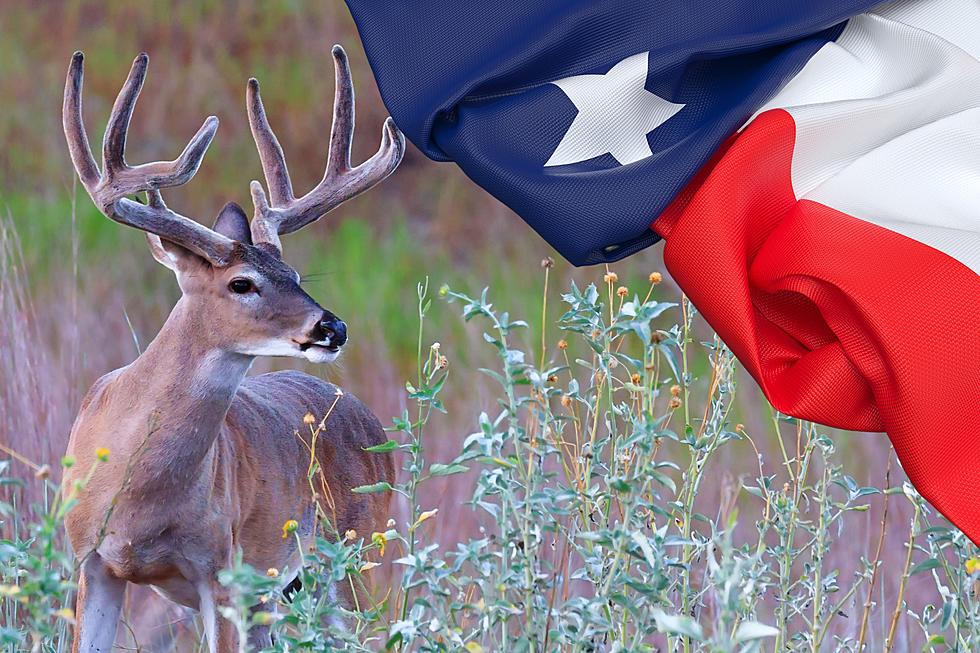 What is Chronic Wasting Disease & How Do We Stop it in Texas?
Canva
Chronic Wasting Disease is officially in Texas and it's spreading. The Texas Parks and Wildlife Department is on a mission to get the word out about this disease so we can try to stop the deadly disease from spreading.
If you hunt in Texas, this fall you will see an increase in information about Chronic Wasting Disease (CWD) and the impact it will have on Texas if it's not controlled.
What is Chronic Wasting Disease?
According to the TPWD, this disease is highly contagious and it is fatal. CWD is a neurological disease that affects deer and animals considered cervids which is in the deer family. This includes our beautiful white-tailed dears and mule deers.
If you are a hunter then you have the power to help stop this fatal disease before it affects the whole deer population. Hunters need to be vigilant at disposing of carcasses properly. Plus testing for CWD on each harvest. These actions can help prevent further spread of the disease. This will also help officials track the disease better across Texas.
What Can Be Done to Stop CWD?
If CWD is left unmanaged and not contained, hunting in Texas will be forever changed as in there will be no deer or very little deer left in our state.
Cory Chandler the TPWD Deputy Communications Director said in a press release,
"Texans are still learning about CWD, but we know they love their state and its wildlife. This campaign will call on hunters, landowners and the public's appreciation for Texas deer to build awareness about CWD, reinforce TPWD as a reliable resource, and build hunter participation in testing and proper carcass disposal."

 
Where Can I Find More Information About CWD in Texas?
You can visit the TPWD's CWD website and learn more about this fatal disease and you can find out how you might be able to help identify it and stop it.
'The message is clear: CWD is 100 percent fatal. We can all do our part to stop the spread to Texas' native deer population.'
The TPWD CWD page features maps of surveillance zones, check station locations, information on testing requirements and access to hunter-harvest test results.
States with the most registered hunters
Stacker
analyzed data from the U.S. Fish and Wildlife Service to determine which states have the most registered hunters. Read on to see how your state ranks on Stacker's list.
LOOK: Here are the states where you are most likely to hit an animal
Hitting an animal while driving is a frightening experience, and this list ranks all 50 states in order of the likelihood of such incidents happening, in addition to providing tips on how to avoid them.