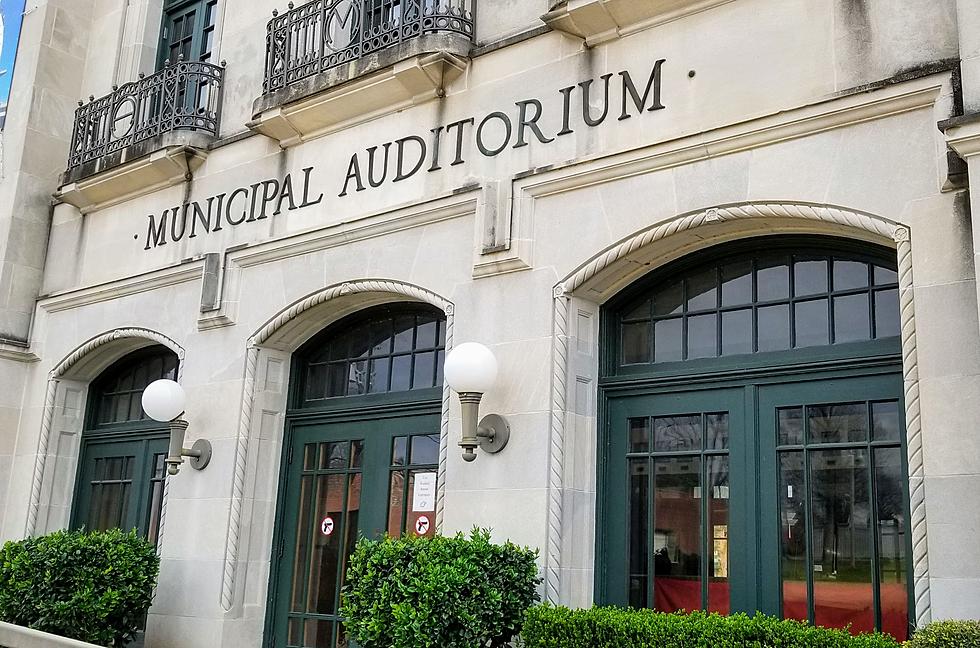 Elvis' Dressing Room At The Arkansas Municipal Auditorium in Texarkana
Texarkana Municipal Auditorium 2 - JimW
Not just Elvis, how about Johnny Cash, Jerry Lee Lewis, Carl Perkins, Fats Domino, George Jones (yeah, he showed up), Conway Twitty, Louis Armstrong even Mae West performed in the Arkansas Municipal Auditorium. From ragtime to jazz, boogie-woogie to blues, country and rock-n-roll and everything in between, it all echos through these halls of time, plaster, wood and concrete, straining for re-birth unto new generations of music lovers.
There are a lot of people in this world that are not familiar with the music history of Texarkana, but it is rich and full and in some cases mind-blowing. I separated this video out from the interview portion I did for the "Texarkanon" Premiere, because I realize that some people would just want to see the Elvis/Johnny/Jerry Lee/George/Conway/everybody's dressing room.
In the video, Carol Collins-Miles stopped to take a picture of me in the dressing room, that's it below. I scoured it looking for any sign of a ghostly apparition of the King behind me... nothing, zilch, nada. Oh well.
Built in 1928, it's safe to say that in its heyday, the Arkansas Municipal Auditorium was THE place to be for a Saturday night show in Texarkana. There's a lot of work still to be done, if you would like to help in the efforts to bring this amazing Texarkana landmark back to life, I'm sure they would love to have you, log on to their Facebook page.
And now, Elvis' dressing room video: