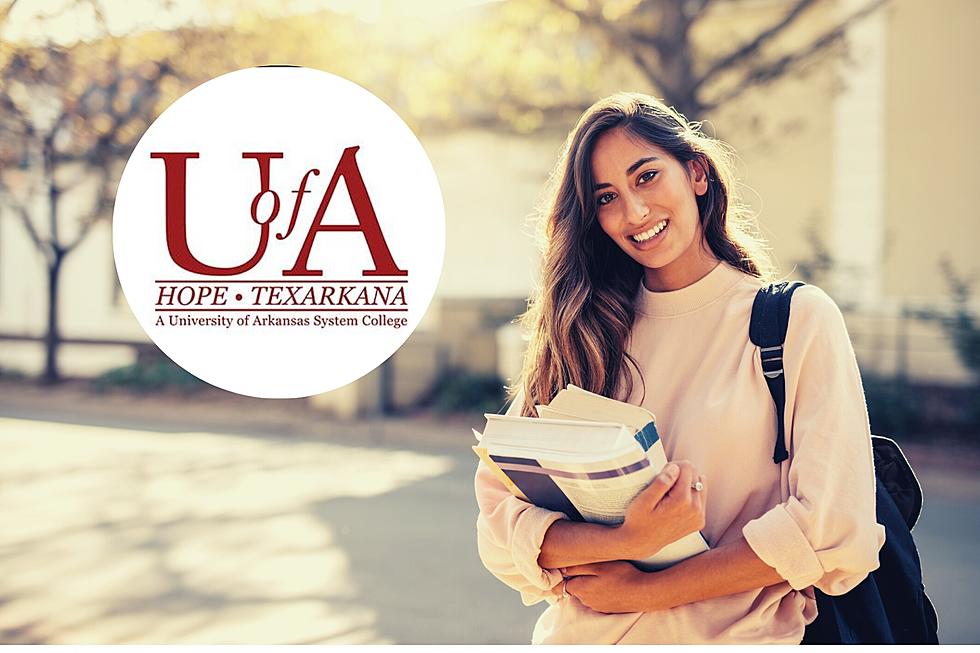 UA Hope-Texarkana New Student Orientation Events Announced
UAHT, Canva
It's hard to believe that a new semester is getting ready to start at the University of Arkansas Hope-Texarkana. They have announced their Student Orientation schedules.
There will be four coffee-themed orientations to choose from this year with two taking place at the Hope campus and two taking place at the Texarkana campus.
You still have time to register for fall classes. Classes begin on Wednesday, August 23.
UofA Hope Campus
For the Hope Campus New Student Orientation you can choose between the
Monday Evening August 14 Orientation starts at 5:30 PM and goes until 8:30 PMp.m.
Tuesday Morning August 15 Orientation starts at 9 AM to 12 PM.
UofA Texarkana Campus
The Texarkana Campus New Student Orientations Options
Wednesday Morning August 16 from 9 AM to 12 PM
Thursday Evening August 17 starting at 5:30 PM and going until 8:30 PM
If you are a new incoming UAHT student you are invited to attend one of these New Student Orientations before the fall semester begins. These Orientations can help new students by reviewing academic expectations, financial aid, and student account information. Students will also be able to receive their student ID card during orientation. They will also be able to pick up their UAHT parking sticker and learn about great resources available to help them succeed in college.
You can register for orientation by submitting the registration form at the link below.
Register for New Student Orientation here: UAHT New Student Orientation 2023
If you have questions or would like more information you can register by phone with  Jennifer Wright Cunningham, Director of Student Relations, at (870) 722-8228 or email her at  Jennifer.wright@uaht.edu.
11 Bad Laundry Habits to Break Immediately
Save time, money, and frustration with these simple laundry life hacks.
KEEP READING: 15 Natural Ways to Improve Your Sleep