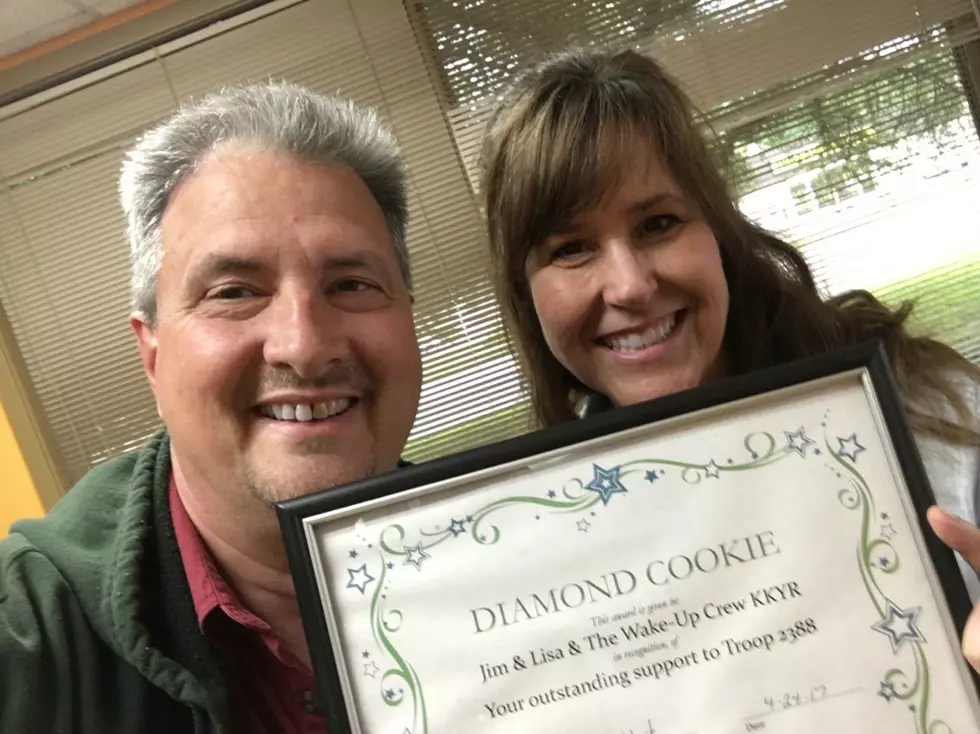 Wakeup Crew Gets Girl Scout Award From Troop 2388
Jim & Lisa with Diamond Cookie Award
Lisa and I were invited out to the Southwest Center on West 7th Street this past Monday night to receive an award from Girl Scout Troop 2388, we said, "okay."
After all, we don't get invited to receive awards very often, in fact, this was our first time. Jennifer Gilbert is the Girl Scout Leader in charge of Troop 2388 and is training a group of cookie-selling machines I tell you.
Even though we had all just finished a long weekend of Scout-O-Rama, except for Miss Lisa, these award nights must happen, and that it did.
The awards are an invention of Troop 2388 called the Diamond Cookie award, and were given to several folks that have helped the girls accomplish their goals this year including the just concluded cookie selling season.
Lisa and I were just two of many Diamond Cookie recipients Monday night and everyone was very grateful to receive their award, as you would expect, as were we.
Thanks Troop 2388, we wish you much future success as a Troop and as individuals, and keep those cookies coming.