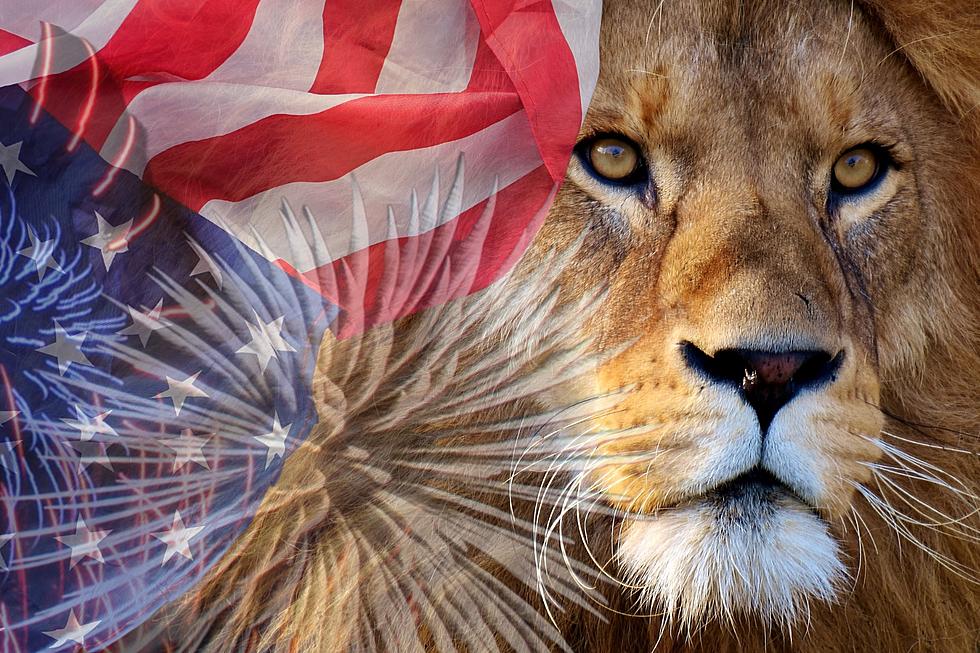 Enjoy 'Let Freedom Roar' Celebration at Little Rock Zoo July 1
Canva
Looking for something a little different and something fun for the whole family? Get ready for the Let Freedom Roar Parade.
The fun all starts at on Saturday at 10 AM at the Little Rock Zoo. The Little Rock Zoo will be open this weekend and on July 4.
LET FREEDOM ROAR
The parade route will start at the main plaza and travel to the lion habitat.
You'll also still be able to enjoy all the animals too like the penguins, birds in the birdhouse, bears, big cats, rhinos and more. You can check out the full schedule here.
You can also have a bite to eat at Café Africa, take a ride on their historic Over-the-Jumps carousel and ride the Arkansas Diamond Express train.
Future Events
Breakfast With a Twist
On Saturday, July 8 get ready for "Breakfast with a Twist" where you'll receive a boxed continental breakfast at Café Africa and listen to a special keeper talk about Snakes which is July's featured animal.
After breakfast, you'll have a fun painting session with the Painting with a Twist staff. What will you be painting? A beautiful colorful snake. A canvas and painting supplies are included in the ticket price. Find out more here.
World Snake Day
Then on Sunday, July 16 the love for snakes continues with World Snake Day where you can find out fascinating facts about snakes. Find out more here.
WATCH OUT: These are the deadliest animals in the world
LOOK: Here are the pets banned in each state
Because the regulation of exotic animals is left to states, some organizations, including The Humane Society of the United States, advocate for federal, standardized legislation that would ban owning large cats, bears, primates, and large poisonous snakes as pets.
Read on to see which pets are banned in your home state, as well as across the nation.