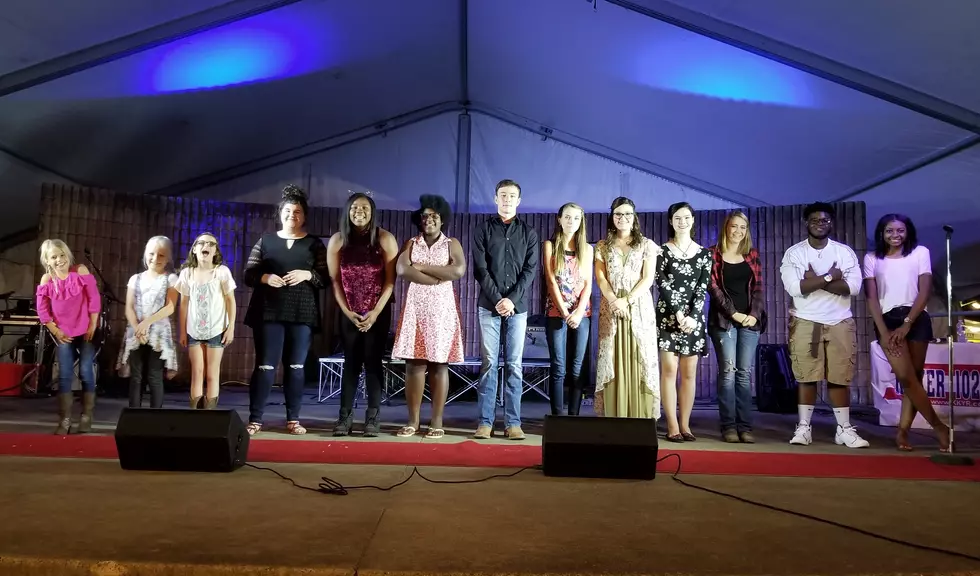 Stars Youth Talent Show 2019 – The Talent Search Is On!
The 2019 Four States Fair is set for September 13 - 22, that means it's time to start searching for talented youth for the Stars Youth Talent Show!  
Ages 8 - 20 what's your talent? Singing, juggling, magic, stand-up comedy, dancing, musician, a one-person band, it doesn't matter, we're just looking for talented young people who want to show off what they can do. Nothing to elaborate please, but if you can show off your talent in a 3-4 minute audition then we want to see it.
The first night of competition is Monday, September 16 from 6 - 8 PM, the finals will be held on Thursday, September 19 starting at 7:30 PM.
You have to sign up way before that so we know who's going to be there. For that, you need to login to our Stars Youth Talent Show page, download the form and get it into the station.
Townsquare Media
2324 Arkansas Blvd.
Texarkana, AR 71854
Talent Submission Deadline: Friday, September 13 by 5 PM.
Talent showcase time is approximately 3 minutes, with a 2-minute setup. If performing a song, please don't bring a 6-minute song, edit them down or find another song.
Contestants will get 1 chance to perform on Monday night, if they move on the finals on Thursday, they will get to perform 2, 3-minute songs.
You must provide your own music, props, instruments, etc. for your performance. If you are singing or need digital music accompaniment, you should bring your song on a thumb drive in mp3 format. NO CASSETTES PLEASE. CD's are ok but take more time to load.
All contestants must arrive at least 30 minutes prior to the show starting. That means Monday at 5:30 PM, on Thursday that would be by 7 PM. The earlier, the better.
The contest is for amateurs only!
Four age categories: 8-11, 12-14, 15-17, and 18-20
Top 3 from each category moves to the finals on Thursday.